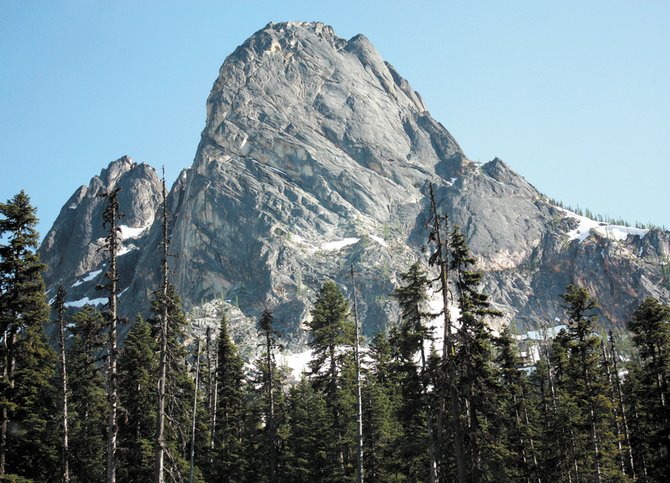 Liberty Bell Mountain was carved out by erosion. Once upon a time people believed it had always been exactly like this. But even in our lifetimes the trees around it have changed.
Stories this photo appears in:

We will have to temper reactions when it arrives
In 1995 David Alt and Donald Hyndman published a book called "Northwest Exposures." A fat (442 pages) book, it was a physical and historical geologic history of the Northwest states, including scraps of Montana and California and, once, I think, a piece of Utah along with Washington, Idaho and part of British Columbia.