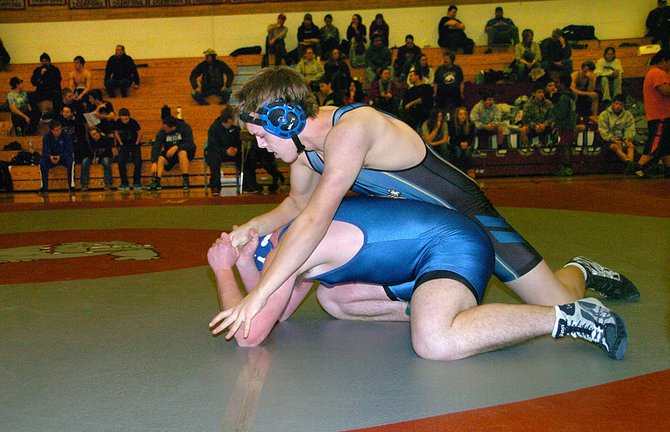 Lucas Vugteveen of Tonasket strains again Zach Hill of Wilbur-Creston-Keller during 182-pound match Saturday at the Okanogan Invitational wrestling tournament.
Stories this photo appears in:

Tonasket put together strong showings in high school wrestling last week. The Chronicle covered in Wednesday's edition Tonasket winning the Okanogan Invitational on Saturday with some of its wrestlers and sent other wrestlers to Tri-State in Coeur d'Alene, Idaho. Tonasket also blew away Kettle Falls, 58-19, in a dual meet Dec. 18.