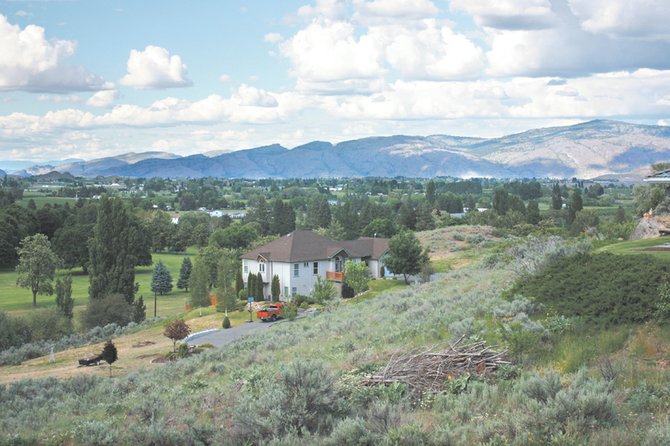 The view of Pogue Flat, between Omak and Okanogan. On the skyline is the Okanogan Dome. In the foreground, orchards. Between them, hidden by the trees, is the Okanogan River, substituting for an ocean.

Stories this photo appears in:
Continental lands keep shifting even in the present day
I remember being impressed at the idea of our continent being slowly built by bits and pieces of continents being added to it.