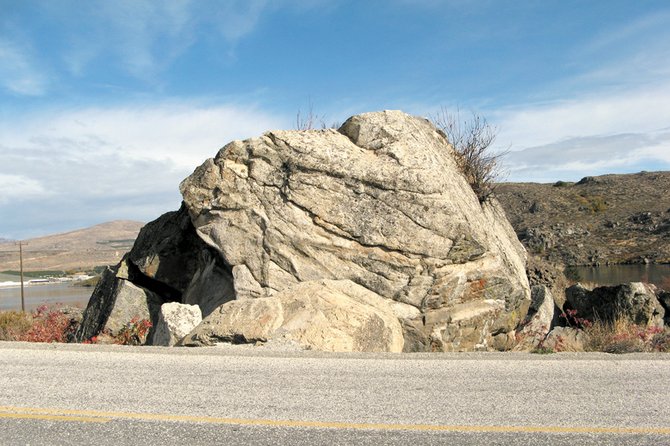 A glacial erratic sits not far from Brewster, above the Columbia River. The wandering rocks were carried here, even from as far as the Northern Rockies, by water from the ice sheet.
Stories this photo appears in:

Williams tracked down statistics of historic floods
Two weeks ago I raised the question of the argument over the source of water for creating the landforms in the channeled scablands in southeastern Washington.