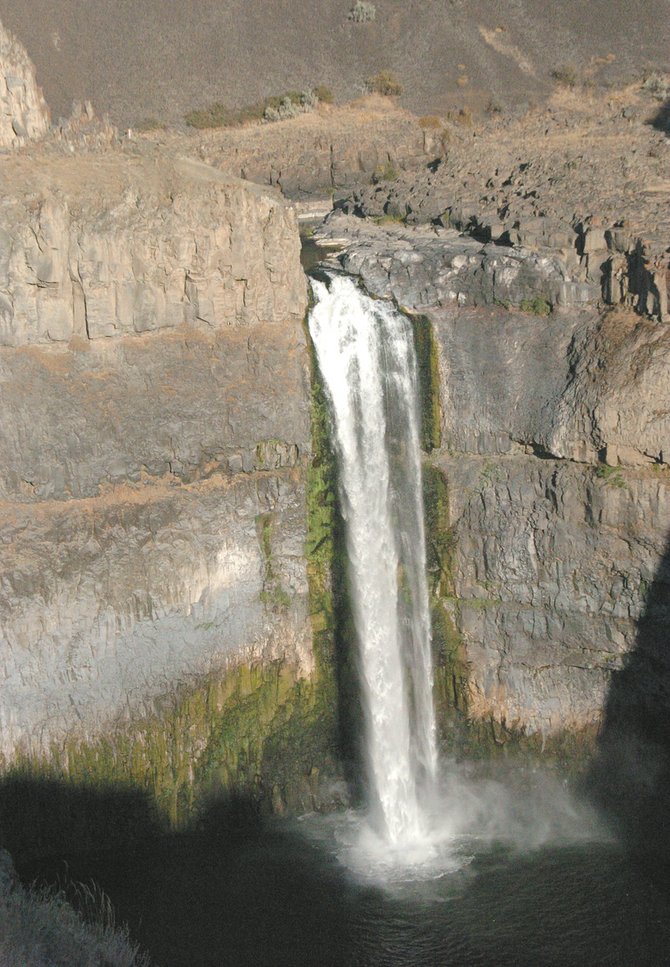 The Palouse Falls, one of scores of waterfalls created by the huge floods, is one of only a few to survive to this day. Much of the state's landscape has been carved by these massive floods, which are believed to have happened as many as 50 times.

Stories this photo appears in:
Big water carved out much of the state's landscape
When J. Harlan Bretz claimed that the channel scablands were formed by flood waters, he was not believed. Where, they asked, will you get that in a desert?