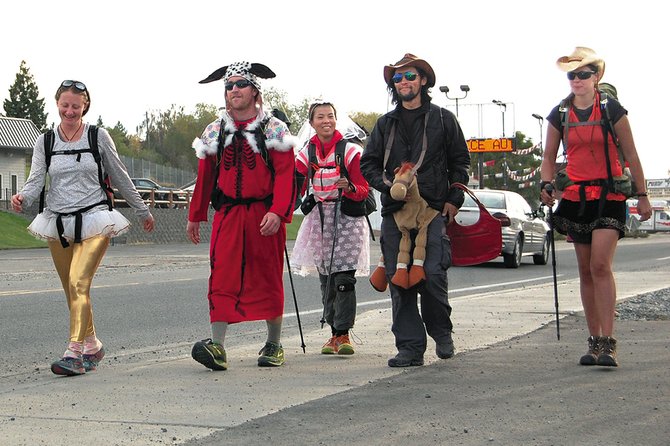 Displaced hikers walk up Okoma Drive in Omak on Oct. 11. The group, on their way to Canada, had to take an alternate path after being snowed out at Stevens Pass and turned away from another section of the Pacific Crest Trail due to the federal government's partial shutdown. From left are Kayla Bordelon of Seattle; Josh Gann of Michigan; Kazuyo Fukamachi of Japan; Youshi Kasai of Japan; and Danielle Todd of England. The costumes were for fun, not for protesting, Bordelon said.
Stories this photo appears in:

Partial shutdown impacts national park facilities
Trails in the Okanogan and Colville national forests remain open during the federal government's partial shutdown, but campgrounds and trailhead facilities are closed.