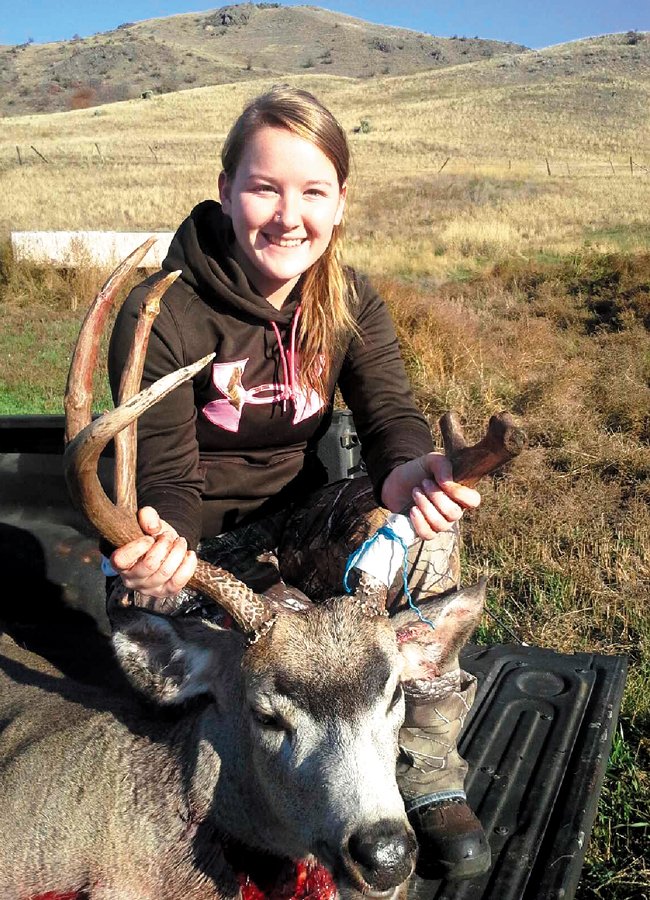 Omak resident Tiffany Roberts, 21, poses with the buck she shot Sunday morning on private property near Pine Creek during the opening weekend of modern firearms season. It was the first buck Roberts has ever killed.
Stories this photo appears in:
Early reports show fewer hunters came to the region
There were not many hunting complaints, possibly due to not many hunters, following the state's modern firearm deer opener Oct. 12.