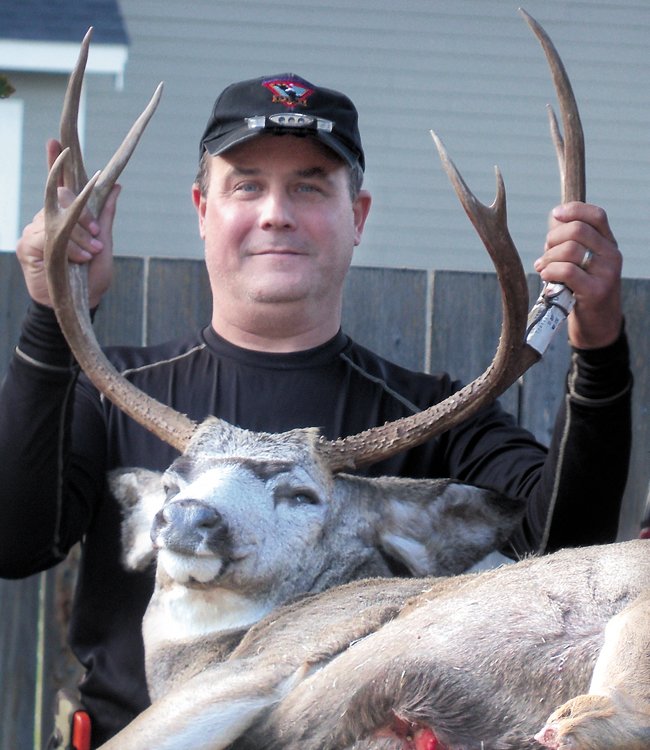 Renton resident David Jackson shows a 4x4 mule deer he shot on opening day of the state general firearms season Oct. 12. He got the deer in the Scotch Creek area near Conconully.
Stories this photo appears in:
Early reports show fewer hunters came to the region
There were not many hunting complaints, possibly due to not many hunters, following the state's modern firearm deer opener Oct. 12.