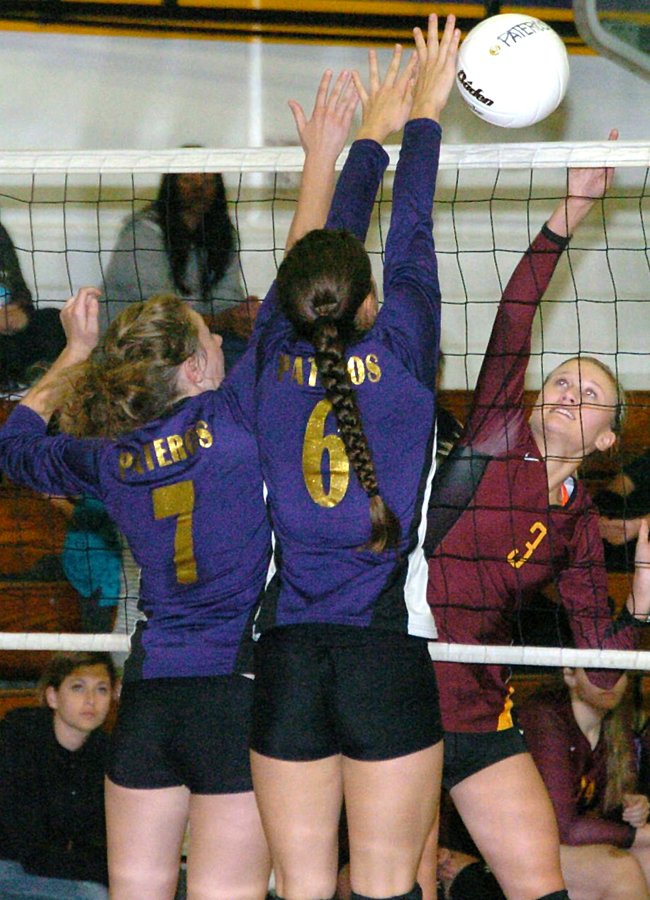 Lake Roosevelt's Kayley Duclos attempts to send a spike past Grace Williams, No. 7, and Ashton Steggall, No. 6, of Pateros during a match Oct. 12.
Stories this photo appears in:
Nannies improve to 10-0; ranked No. 5
Pateros played like a boa constrictor, choking Lake Roosevelt 25-19, 25-13 and 25-10 in a non-league match Oct. 12.