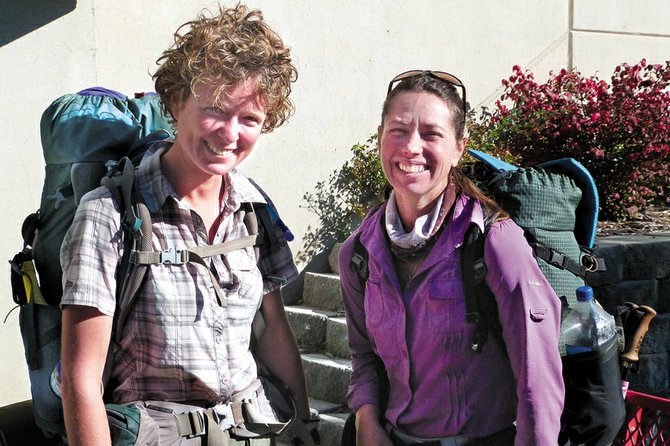 Hikers Noleen Read and Kellie Bolger are among those who left the Pacific Crest Trail due to snow and the federal shutdown.
Stories this photo appears in:

Pacific Crest Trail hikers continue trek on highway
Pacific Crest Trail hikers will be streaming through the Okanogan Valley this week after being chased out of the Cascade Mountains by government officials and snow. Kellie Bolger of Oceanside, Calif., and Noleen Read of Cape Town, South Africa, met last spring on the Mojave portion of the trail in California.