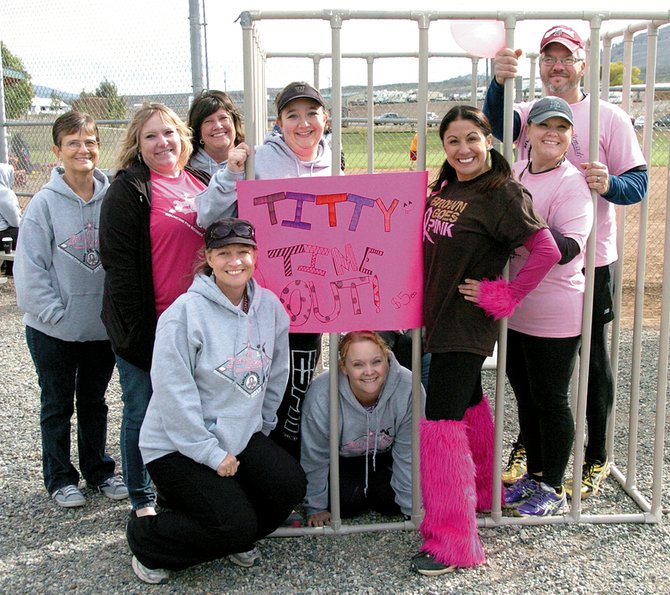 Members of the Bouncin' for Boobies Committee pause in the Titty Time Out during the group's softball tournament Oct. 5. They are, kneeling, from left, Penny Tverberg, Lynn Hoover; back, Sandy Hinger, Beth Farias, Char Schumacher, Jennifer Palmer, Carine Wood, Dayla Culp and Jon Culp. Missing are Leon Hoover and Amanda Graves.
Stories this photo appears in:
Workshops in yoga, whole foods, stress planned
For the seventh year, cancer survivors are invited to participate in a workshop this weekend at Sun Mountain Lodge, 604 Patterson Lake Road. The Cashmere-based EASE Cancer Foundation organizes the "Journey to Wellness" event, which this year will take place Oct. 11-12.