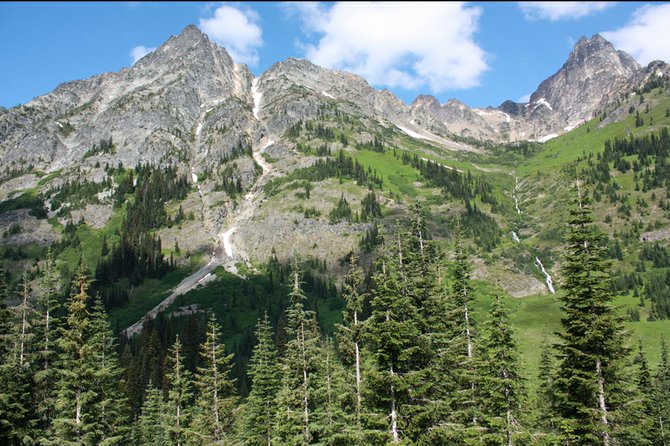 Mountains on the North Cascades Highway, a little beyond the edge of Okanogan County. They have been chiseled into this shape and size by erosion, working endlessly on the raw rocks of the range, and studied by researchers.
Stories this photo appears in:

Research leads to greater knowledge of diseases, nature
There have been times when geologists and other scientists have undergone certain hazards to obtain the information they sought. Take, for instance, John Wesley Powell and his hazard of boating down the Grand Canyon with his company. They were warned of its perils, but lured by the information to be gained by such a traverse of the great river in its mighty canyon and what could be learned from seeing it close up.