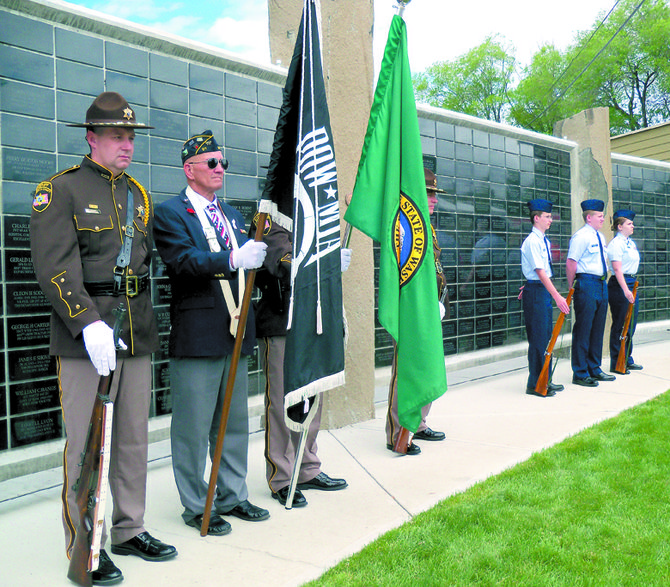 Honor guard members stand at attention during the ceremony. They are, from left, Gene Davis, George Pearson, John Marshall (hidden by flag), Dave Rodriguez, Steven G. Roberts, Nathan M. Rawson and Courtney S. Everett.

Stories this photo appears in:

Community 'generous to a fault' in support
The U.S. Armed Forces Legacy Memorial stands among the best veterans memorials in the country, a speaker told several hundred people assembled May 18 for the site's dedication. Although rain sprinkled earlier in the day, the clouds parted and the sun came out for the event. Retired Coast Guard Capt. Alan Walker, who operates a tree farm in Curlew, said he spent several years in Washington, D.C., during his 28 years in the service and saw all the national veterans memorials.