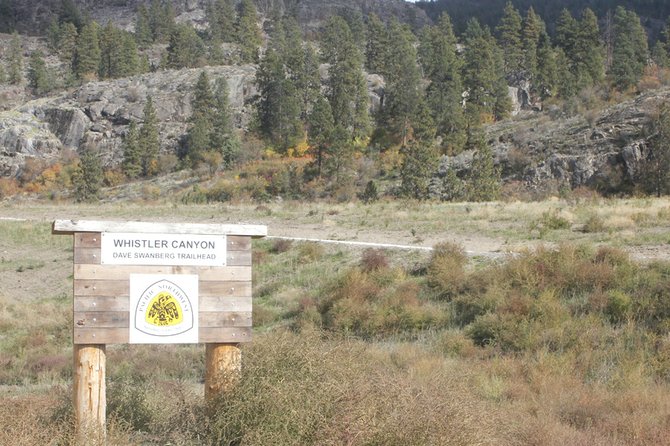 The Pacific Northwest Trail Association is asking for help to buy about 70 acres south of Oroville to preserve public access.
Stories this photo appears in:

Two parcels in the Whistler Canyon area owned by Okanogan County will be sold at auction at the end of the year now that their values have been assessed and new boundary lines drawn.

With the help of donors, the Pacific Northwest Trail Association has raised about $44,000 with the hopes of purchasing 70.9 acres of cliffs and scab land near the Whistler Canyon trailhead.