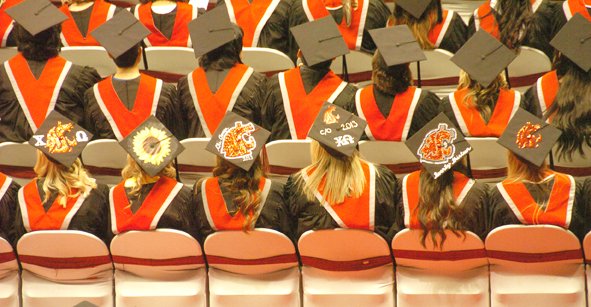 Graduates, above, show their Cougar spirit — and put forth other messages — in colorful ways. One woman, right, chose the scientific name for the school's mascot.
Stories this photo appears in:

College graduates have elevated mortarboard decorating to a fine art. Last Saturday's commencement ceremonies at Washington State University gave a glimpse of just how intricately embellished those square caps can become.