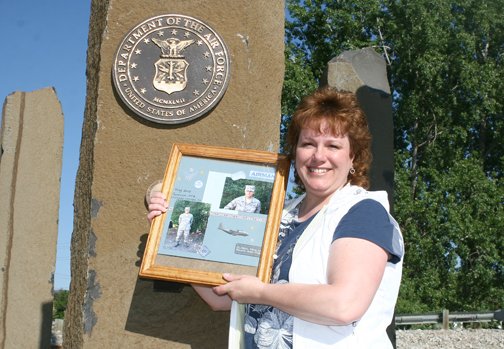 Blue Star Mothers member Julie Conkle shows photos of her son, Scott Fry, in front of the U.S. Armed Forces Legacy memorial in Tonasket.
Stories this photo appears in:

Blue Star Mothers offers support, help dealing with stress
A common theme among women with children in the military is their overwhelming sense of pride. But that pride is tempered by the dangers of a world so often at war.