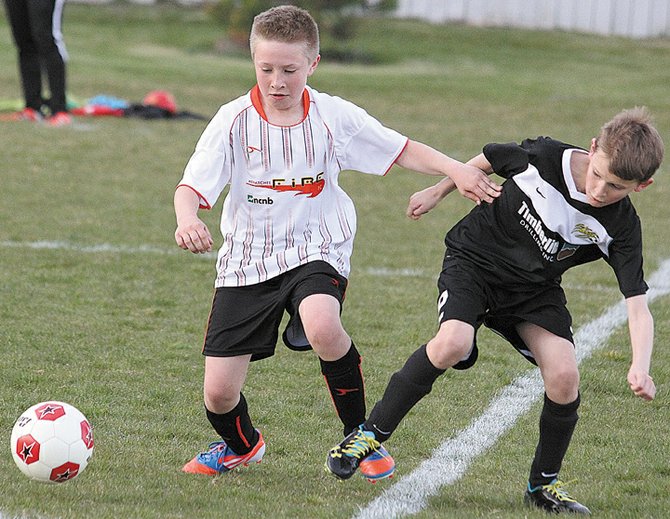 Omak's Josef Avena, Wenatchee Fire midfielder, shields the ball against a Coeur d'Alene, Idaho, player during a Washington Cup match April 19. The Sting won the match, 9-3, and go undefeated in winning the state championship.
Stories this photo appears in:

Club team features an Omak player
Josef Avena of Omak and the Wenatchee Fire boys under 11 soccer team recently won the state title and are headed to regional competition.