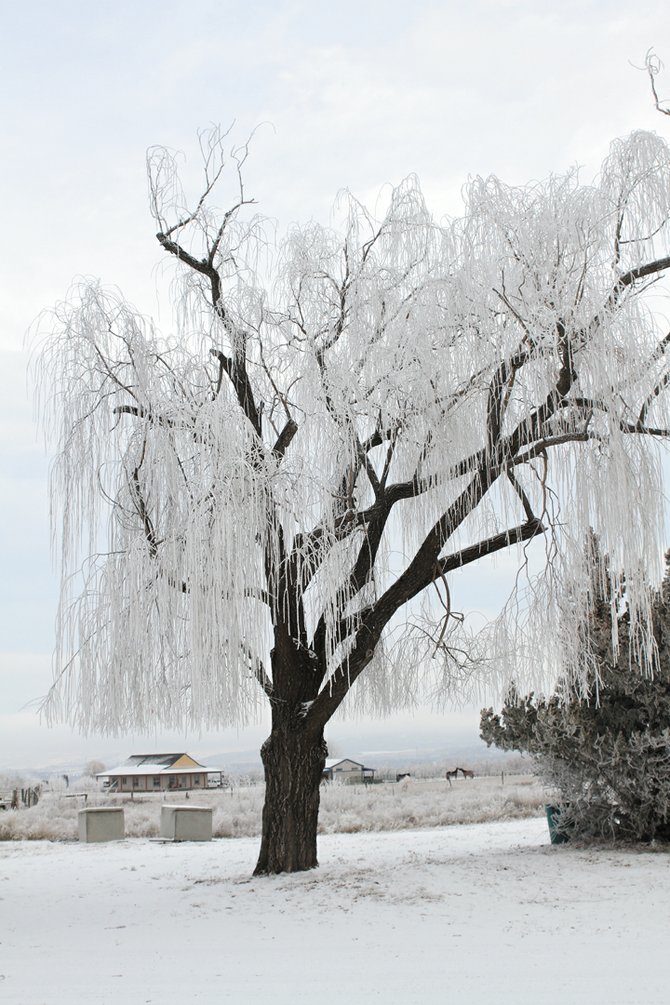 This year's white Christmas mainly came in the form of ice, some of which coats the branches of this willow tree by Okanogan Valley Memorial Gardens near Okanogan.
Stories this photo appears in:
Be grateful for vaccines, medicine
People's attitudes toward spreading diseases have changed in the last century. When I was I was a child, if someone in a family came down with something contagious, the health department would post a sign on the front of their house, warning others to keep out. As I recall, the one for scarlet fever was in bright red.