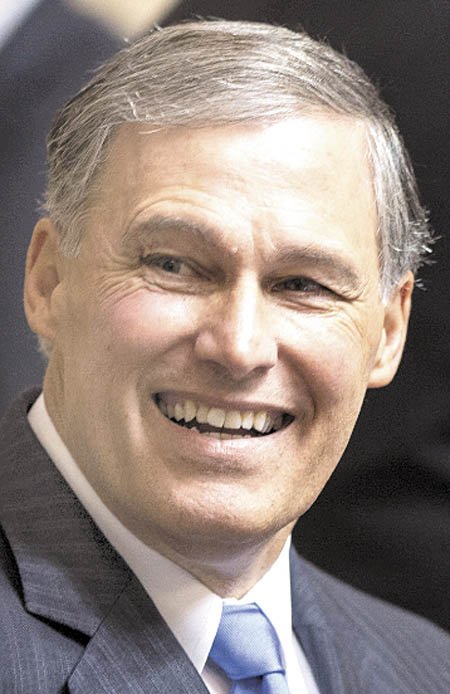 Gov. Jay Inslee
Stories this photo appears in:
The first listening session by the Governor's Wildland Fire Council will be tomorrow morning, Feb. 26, at the Confluence Technology Center, 285 Technology Center Way.
If approved, aid could include business, individual and agency help
Federal assistance is being sought to help families, business owners, local governments and the Colville Confederated Tribes with recovery from the summer's wildfires which.
Gov. Jay Inslee and several federal dignitaries will be in town today to talk about fires burning in North-Central Washington.

Federal government previously denied damage assistance to

County declaration follows flash floods, mudslides and debris flows that destroyed homes and blocked highways

Governor to visit with residents at Paschal Sherman, tour Malott and discuss wildfire disaster with emergency officials