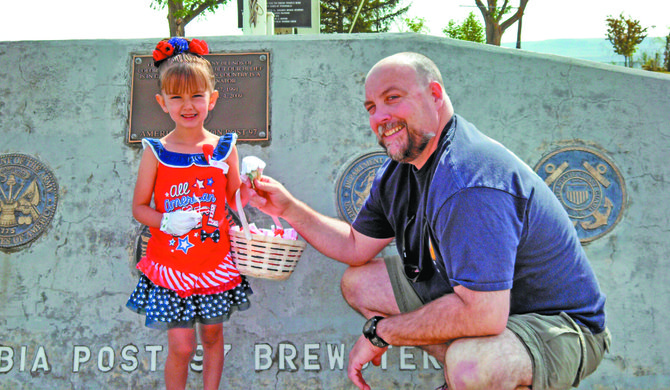 Shaylee Todd, 5, of Okanogan, sells the first poppy for Memorial Day to Brewster Mayor Lee Webster on May 16. Todd is this year's poppy girl for American Legion Post 97 in Brewster.
Stories this photo appears in:

America's war dead to be remembered
Several Memorial Day services are planned in and near Okanogan County this weekend, starting with Poppy Days under way now in the Brewster area.