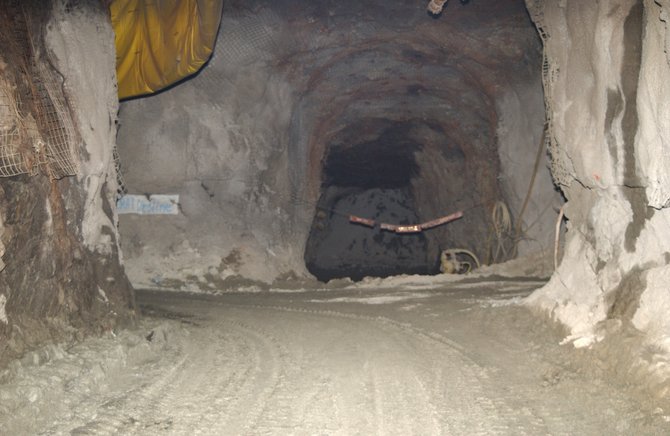 A tunnel large enough for a truck to drive through leads into the existing Buckhorn Mine operated by Kinross Gold Corp. near Chesaw.
Stories this photo appears in:

Ferry County Superior Court Judge Pat Monasmith denied Crown Resources/Kinross' appeal of the state Pollution Control Hearings Board's July 30, 2015, decision, upholding the National Pollution Discharge Elimination System permit issued by the state Department of Ecology.

Kinross Gold Corp. has decided to stop spending money on an environmental review of a project proposed in 2009.