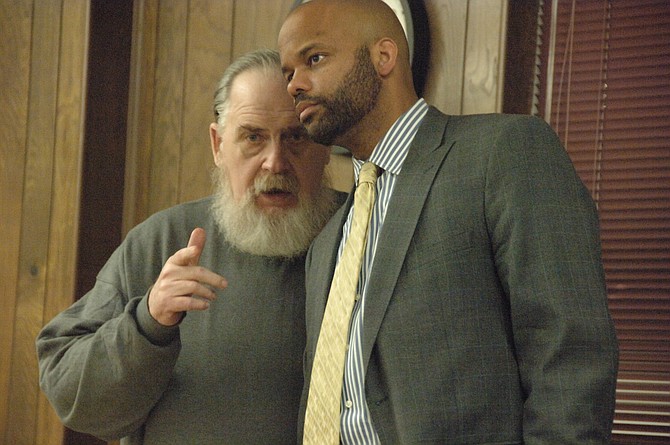 John Jennings, left, confers with his attorney, Myles Johnson, during a break in Jennings' murder trial Tuesday.
Stories this photo appears in:

The first day of testimony in the John and Adam Jennings murder trial saw several law enforcement officers testify about getting called more than two years ago for the fatal shooting of a hunter. John Wayne Jennings, 59, and Adam Shaun Jennings, 29, are accused of first-degree murder in the Sept. 2, 2013, death of grouse hunter Michael Ray Carrigan, 52, Humptulips, on Cow Camp Road near the Jennings home.