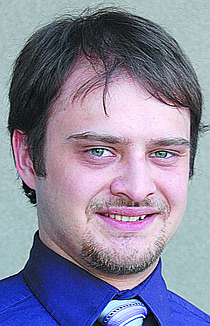 Recent Stories

The Tonasket School board has offered the superintendent position to Steve McCullough.

The Tonasket School board will meet at 7 p.m. tonight to name either Steve McCullough or Desiree Gould as the district's new superintendent.

The Senate voted 47-0 to approve a measure sponsored by Sen. Brian Dansel that would give taxpayers more flexibility in how they can pay their tax bills.
The Top 2 candidates are from Curlew and Pullman, Tonasket School District officials say
At a regular meeting Feb. 17, Ferry County Public Utility District commissioners agreed to processing their transformer oil.
Early this afternoon the state Department of Agriculture lifted the avian influenza (bird flu) quarantine zones in Riverside and Oroville.
The City Council presented Okanogan County Sheriff Frank Rogers a check for $1,000 for the city's support of the county's K-9 Unit program last week at a regular meeting.
Chicken won't be flying into the city of Tonasket any time soon.
Popular event canceled due to rain
Although the groundhog said to expect six more weeks of winter, locals in Okanogan and Ferry Counties are being faced with a more than early spring.

Due to a warm front that dumped buckets of rain last night, officials have called off the annual Snow Drags snowmobile race originally set for tomorrow on Lake Bonaparte.