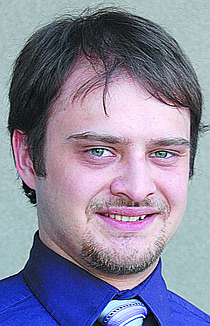 Recent Stories

The Okanogan County Fair Advisory Committee will advise Okanogan County commissioners to allow the fair to take place Sept. 24-27 at the fairgrounds, 175 Rodeo Trail Road.

Poll shows postponed event better than no fair
The Okanogan County Fair Advisory Committee will meet tonight for a showdown over whether to move the Okanogan Complex fire camp, or postpone or cancel the organization's signature event.
The perimeters of the Kettle Complex fires remain unchanged although warmer temperatures and lower humidity resulted in increased fire behavior yesterday.
Cooler temperatures and higher humidity continues to help fire crews gain the upper hand on the Kettle Complex fires burning in Ferry County.
Residents throughout Okanogan and surrounding counties may felt the rattle of a 4.3 magnitude earthquake this morning.
Rain showers that rolled into the region yesterday and this morning are bringing much needed moisture to the Kettle Complex fire areas.
As winds are expected to rip through Ferry County this weekend, Sheriff Raymond Maycumber reminds residents to be prepared to leave at a moment's notice.
Intense fire behavior is expected today throughout Ferry County as officials from the National Weather Service are predicting high winds with gusts upward to 25 mph.
A community meeting is planned to discuss the progress, of the Kettle Complex fires, tonight at the Orient Elementary School.
Ferry County Commissioners decided yesterday to cancel the 79th annual Ferry County Fair, originally slated for Labor Day weekend, because of wildfires burning in and around the county.