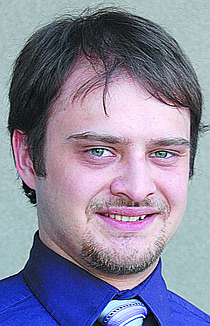 Recent Stories
Holden Village evacuated
Smoke that has been drifting in and out of the Okanogan Valley for the past several days is from the rapidly growing Wolverine Fire in Chelan County.

Okanogan County Coroner Dave Rodriguez says death is an apparent suicide
Authorities have determined Emma Paulsen committed suicide Thursday night while her estranged husband and children were in Spokane
By The Chronicle
July 24, 2015

Wildhorse fire reaches 185 acres on Mount Hull
Fire continues to burn on Mount Hull as a new fire pops up near Bonaparte Lake

Several small fire have broken out in northern Okanogan County as a result of last night's thunderstorms.

The Conconully Lake Resort, 102 Sinlahekin Road, reopened its RV park today.

A Canadian man was injured yesterday afternoon after his plane crash south of the international border. The plane crash is the fourth in nine days in the region.
Power outage planned for noon to 8 p.m. Sunday in much of Ferry County
While ground teams have begun their search for the wreckage of a plane in a remote area of Skagit County, transportation officials begin search for a second missing aircraft in Whatcom County.
Red flag warning issued in Wenatchee Valley
Gusty winds could lead to rapid wildfire growth today and tomorrow, meteorologists say
16-year-old passenger recovering
Officials last night located what is believed to be the wreckage of a Montana-based plane that went missing Saturday in the North Cascade Mountains.