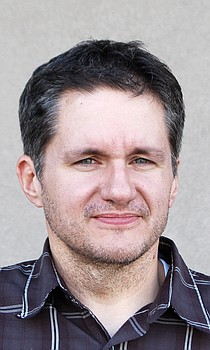 Recent Stories
What do you have if you can't have your property?

Despite various stories about water well issues at the county fairgrounds, water pressure is not the most pressing.
I probably don't have to tell you that we live in a day and age when people who voted for the loser in 2016 (Hillary) think that they have the right to call the people who didn't every name in the book.
A former Tonasket High School basketball coach was found not guilty of disorderly conduct and harassment yesterday in Okanogan County District Court.

It isn't often that you see a musical act in a small-town bar and go away thinking that you've seen something remarkable.
Last weekend had my head spinning.
After a couple attempts to try smoker-style cooking in my indirect propane grill and a barrel drum camp cooker, I bit the bullet and picked up a real deal smoker.
The headline above isn't referring to election numbers. I'm talking about poll numbers.
OKANOGAN – Okanogan County prosecutor Karl Sloan, who has served in the position since 2002, will be leaving his office later this month and has accepted a job with the state Attorney General's office.
I seriously don't understand how Washington can be a blue state. Even with the huge population of sheep in King and Pierce counties, you would think that moderates and conservatives would be able to get together to put a stop to the stupidity in Olympia and Seattle.