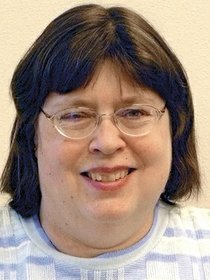 Recent Stories
The Colville tribal general election went ahead as planned on Saturday, June 24, despite one of the candidates being expelled from the council just days before.
Okanogan County commissioners decided June 26 to impose a moratorium on new applications for cannabis operations.
An Okanogan County woman's parental rights will remain terminated, the state Court of Appeals for Division 3 has decided. The woman, identified in the unpublished opinion as...
A qualifying event for the Omak Stampede wild horse race is planned this Saturday, June 17.
The state Department of Fish and Wildlife has imposed restrictions on summer steelhead fishing in the Columbia River Basin in response to projections of the lowest returns in 37 years.
The Okanogan Valley Back Country Horsemen will meet for a potluck at 6 p.m. Thursday, June 15, in History Park.
Most municipal swimming pools will open when school dismisses for the summer, but Tonasket's new pool won't be quite ready for splashdown.
Richter Pass Motorplex was packed to its boundaries with racers and fans the first weekend in June for the Wine Country Racing Association's second event of the spring racing segment.
The Okanogan Valley Golf Club's nine holes all are open again after a really soggy spring left three holes flooded.
ATV riders flocked to town over the weekend for the first-ever Conconully ATV/UTV Jamboree. The June 8-11 event drew more than 100 registered riders, said Mayor Sam Martin. Some riders were contacted by U.S. Forest Service and state Department of Fish and Wildlife officers doing enforcement patrols.