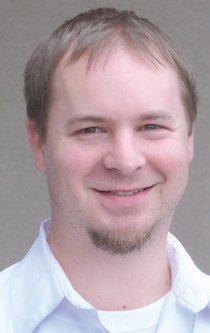 Recent Stories
I saw something recently about the economy and how employers are complaining about a lack of qualified candidates — namely in written and verbal communication skills.

Omak man lived through Normandy invasion, Battle of the Bulge
Local veteran Doug Hull's memory has faded somewhat through the years, but there are some moments and details about World War II that have stuck in his mind for nearly seven decades.
Speakers honor area's fallen officers last week
Even many years later, emotions still run high when friends, family and loved ones talk about three Omak-area officers who died in the line of duty.
Event organizer for Omak school also served in military
Nancy Bishop has been organizing Veterans Day assemblies in Omak for years. But this year was a little different for the North Omak Elementary School life skills teacher.
Doug Woodrow, coffee shop receive top honors
The Okanogan Chamber of Commerce raised more than $400 through a dessert auction and honored award recipients at its annual banquet last week at the Old Flour Mill, 96 Pine St.
Okanogan gains 350 yards running
The Okanogan football team racked up more than 350 yards rushing to earn a 43-7 win at home against rival Omak on Friday night in the Backyard Brawl. Senior Justin Rivas and freshman Morgan Poulin paved the way for the Bulldogs with 2 touchdowns apiece, as Okanogan won its fourth consecutive Brawl.
Washington state is nearing the one-year mark for its vote to legalize marijuana and the two-year anniversary of privatizing liquor sales. I wonder, looking back on those two votes, if things have turned out the way people expected.
Mayor credits lead to "pleased" voters

Dansel thanks supporters, noting they wanted 'something new'
Donations needed to bring relatives to Omak for funeral
A local family is seeking donations of airline miles to help bring relatives to town for the funeral of a former Omak resident and Army veteran. Monty Smith, 63, died of cancer in Germany last Tuesday.