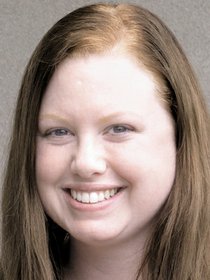 Recent Stories

Three feet of new snowfall has prompted state officials to close North Cascades Highway for the winter

Washington Interscholastic Activities Association officials visited Pateros High School early Tuesday to present the Sportsmanship Award to the Nannies volleyball team, which took fifth in the 1B state tournament.

The Pateros High School volleyball team received a send-off today to the state tournament that featured high-fives, hugs and goofy gifts from preschool children.
The mayoral race remains deadlocked after county elections officials counted the final 300 ballots Wednesday.

Friend reports dimentia-patient never returned from shopping trip to Chelan
Tens of thousands of households in North-Central Washington are getting less in food stamps, while other local resources are already stretched thin, A temporary increase for food stamps, renamed the federal Supplemental Nutrition Assistance Program, expired on Oct. 31. It was originally approved in the 2009 American Recovery and Reinvestment Act. In 2014, the federal government estimates the reduction will be $5 billion.
Brewster facility still owes $2.6 million in warrants
Three Rivers Hospital is reworking its 2014 budget and might lay off 20 percent of its staff. Commissioners heard a grim report from Chief Executive Officer Bud Hufnagel last Tuesday.
Officials say that option could cost over $1 billion
The Okanogan County Public Utility District officials say it could cost more than $1 billion to remove Enloe Dam. The utility hosted a public hearing last Tuesday on the proposal to earmark $5.4 million for the dam in the proposed 2014 budget. But ratepayers in attendance were more interested in the future costs of the project and removing the dam.
PATEROS – Three mayoral races in Okanogan County are still too close to call with about 300 votes left to count. In Pateros, write-in candidate Libby Harrison has garnered enough support to tie incumbent Gail Howe. They have each received 71 votes as of the latest count Nov. 8.
Transmission line needs easement
The state's highest court will review a case against the Okanogan County Public Utility District, which has been attempting to condemn state land to build a transmission line.