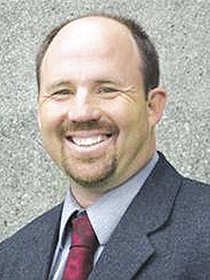 Recent Stories
The U.S. Forest Service will burn underbrush today in the Rendezvous Pass area between Fawn and Cub creeks.
Maurice Loyal Finch was sentenced for 98 months in prison for abusing a boy on the Spokane Indian Reservation.
The following students have been recognized for their academic efforts during the winter quarter ending March 20.

The Northwest Jet Sports Association's 2015 watercross tour kicked of Saturday and Sunday in Lincoln City, Ore. Here are the unofficial results of the combined classes.

Enough with falsely claiming specifically that this year's Washington state drought — the third in less than 100 years — is the result of how we live, what we drive and where we work..
An elderly victim's quick response helped authorities catch a burglar suspect on her rural property.

Given drought conditions this year or the potential any year, there is a value to the water stored above Enloe Dam that should be considered before any decision to remove it

More than 65 people turned out Thursday to give testimony before Okanogan County Hearing Examiner Dan Beardslee on the proposed vacation of Three Devils Road.

Hundreds of lakes statewide are set to open for a six-month trout fishing season

Boat launch and day-use areas of Wish Poosh, located in the Cle Elum Ranger District, will remain open.