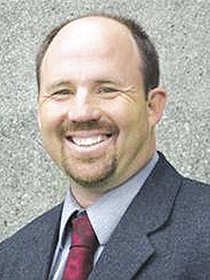 Recent Stories
McCrea, was sentenced Wednesday, a week after being found guilty to register as a sex offender — it was his third felony conviction for the crime.
Be prepared to pay if you want to drive in the Interstate 405 express lanes between Bellevue and Lynnwood

Enter our contest for a chance to win $50.
A public hearing on the proposed vacation of a portion of Three Devils Road is set for 3 p.m. Tuesday in the commissioners' hearing room of the Grainger Administrative Building, 123 5th Avenue N.
Five children turned over to Child Protective Services as law enforcement officials raid two homes in conclusion of two-month investigation into Omak-area heroin ring.

Uninjured teenager transported to Confluence Hospital for evaluation of emotional issues

Karelian bear dogs — black and white dogs weighing 40-65 pounds — are trained to track, capture and deter predators.
Tolls expected to increase 50 cents for Tacoma Narrows Bridge and 2.5 percent on the State Highway 520 bridge.
Construction crews working on sidewalks along U.S. Highway 2 in Airway Heights both Thursday and Friday
Snowmobiles can access the route from Entiat River Road to Forest Service Road 112.