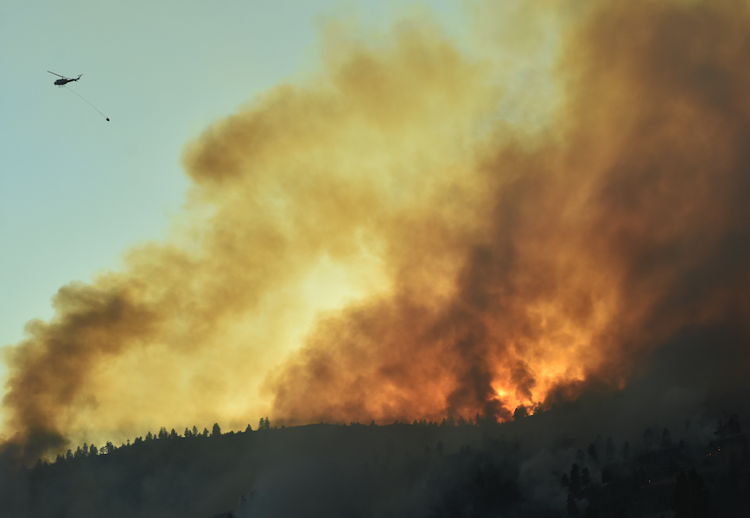 TONASKET - Fire crews are responding to a handful of fires this evening throughout the northern portion of Okanogan County.
The Anglin fire, burning near Cayuse Mountain Road, has reached 1,000 acres according to the Northeast Washington Interagency Communications Center.
A level 3 evacuation notice has been issued to residents living on Cayuse Mountain and Island Mountain areas, and Rehmke Road. 
"Persons should be aware of their surroundings and take action now," a statement from Okanogan County Emergency Management said. "Evacuate towards Havillah Road."
A portion of Highway 20 is closed from milepost 272 to milepost 275, 10 miles east of Tonasket, because of the blaze, according to the state Department of Transportation.
A detour in place via local roads. The state said the estimated time to re-open is unknown.
Residents affected by the Anglin fire needing shelter are asked to call the American Red Cross at 509-670-5331. Residents needing temporary shelter for animals can call the Okanogan County Fairgrounds manager at 509-322-1621 to make arrangements.
The Tonasket Rodeo Ground is also offering a place to house animals.
"Our Tonasket Rodeo Grounds are available for animals that have been or need to be evacuated," the rodeo club said late Monday. "We are ready to help our community in need." 
Meanwhile, to the south, another wildfire is burning north from Tunk Creek Road and JH Green Road.
The Northeast Washington Interagency Communications Center reported the fire is estimated to be at 700 acres.
"There have been some poles damaged due to the fire at this time," Emergency Management said. "PUD is on scene trying to maintain power to the Tunk Valley Fire area."
A level 2 evacuation order has been issued for JH Green Road and Chewiliken Road.