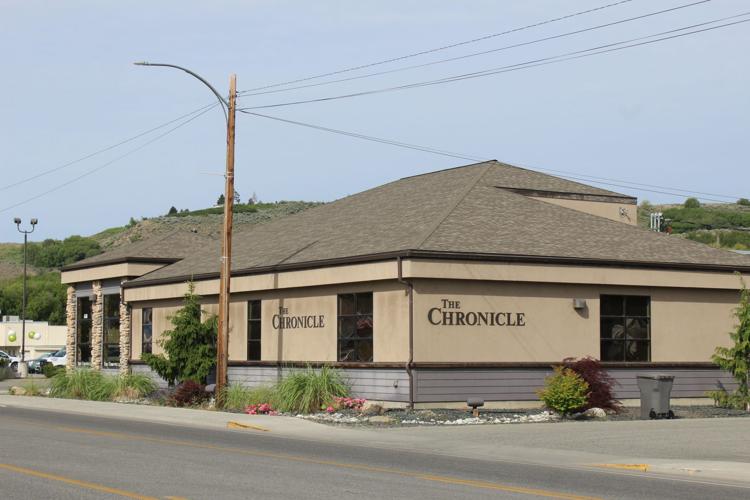 OMAK – The Omak-Okanogan County Chronicle has new owners.
Thomas R. Mullen, of Philipsburg, Mont., and his son J. Louis Mullen, of Buffalo, Wyo., purchased the operations of The Chronicle from Eagle Newspapers Inc., on July 31.

J. Louis Mullen, 33, grew up in small communities. His first job was as a paperboy for the Sioux City Journal at age 4.

"I grew up in the industry," Mullen said. "My parents moved to Wyoming when I was 10 to run the Newcastle News Letter Journal. From that age, I've worked every aspect of the newspaper business. From janitorial services to publisher, I've filled every position available."

Mullen owns 10 other community weekly newspapers ranging from Michigan to Oregon.

"I'd like to thank Eagle Newspapers for their stewardship ensuring small-town newspapers succeed for generations to come," Mullen said. "Small communities are a vital part of our country and a strong newspaper run by the people in and of that community is a necessity.
"We've really enjoyed being part of the community for the past 23 years," Eagle Newspapers owner Denny Smith said. "We always appreciated the fact that we bought a good newspaper from a newspaper family and we are pleased that another newspaper family is going to be owning it going forward. We wish the Mullen family well."

Eagle Newspapers President Joe Petshow echoed Smith.

"The strength of The Chronicle has always been its staff; I don't expect that to change," he said. "Even though Eagle is a corporation, each of its publications have always operated independently, relying on publishers and editors and their staffs to make appropriate decisions for their communities.

"I've seen a lot of change in my 39 years of newspapering, but one thing that has been constant is that good communities have good newspapers," Petshow said. "Omak is a good community and The Chronicle is a good newspaper – the two go hand in hand."

Eagle purchased the newspaper from John E. Andrist and Mary Koch in July 1996.