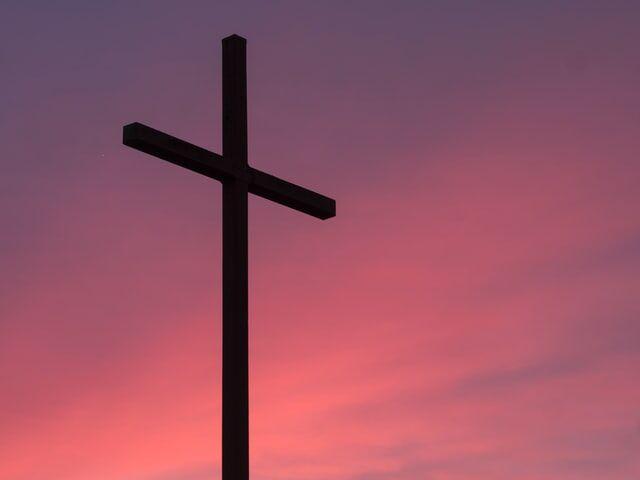 (Editor's note: This story will be updated as additional churches announced their Easter services)
OMAK — Hundreds, if not thousands, of Okanogan County residents will spend Sunday, April 4, feasting on spiral-cut, hickory smoked honey hams and gathering brightly colored eggs scattered on the lawn.
Easter Sunday also brings many religious events celebrating the resurrection of Christ.
An interdenominational Easter "Sonrise" service is planned at 6:30 a.m. Sunday, April 4. The event, hosted by Christians In Action, will be broadcast on the group's Facebook, YouTube and website, okchristiansinaction.com.
The service includes participation from the Revs. Jack Schneider, Randy McAllister and Ehud Garcia.
Schneider is the pastor of Omak and Conconully United Methodist churches and principal of North Omak Elementary School.
McAllister is the pastor of the Oroville-based Valley Christian Fellowship (formerly Full Gospel Country Church),  founded in 1982. Its radio station, KGTC, was founded in 2007 as a ministry of the church and Ruth's House of Hope.
Garcia is pastor of Okanogan Evangelical Presbyterian Church. He grew up in Brazil and became a U.S. citizen in 1984. He has also pastored in Brazil and Russia, and taught in U.S, Canada, Russia and Brazil seminaries since 1980.
Musicians for the service include Autumn Martin, Carl Behrent and BrassWorks.
Martin attends Oroville Free Methodist Church and has organized many Easter sunrise services throughout the valley. She is also a member of the Okanogan Valley Chorus.
Behrent attends New Life Church in Omak. He has organized many small ensembles to minister Christian music at local venues, including Christians In Action Omak Stampede gospel stage every year. He and his wife, Brenda, are members of the Christian Motorcycle Association.
The Omak-Okanogan-based ensemble BrassWorks is comprised of Calvin Gorman, Sarah Walker, Chris Warren, Selija Durkee, John Heyrend and Kathleen Christensen. The group has performed at a variety of local events throughout the years.
Christians In Action was incorporated in 1977 and sponsors area Christians in a variety of outreaches including community fairs, farmers markets, host a live nativity and the Omak Stampede gospel stage.
The group provides Bibles for Omak-Okanogan graduating seniors and a pastors' appreciation breakfast. Group leaders include Ken Chalmers, Fred Lemmer, Kimberly Pfitzer, Marggie Bass, Sharon Spaulding, and Mike and Kathleen Christensen.
Among other services around Okanogan County are:
Brewster
• Hope Lutheran Church, 1520 Sunset Drive,  will have a Maundy Thursday service at  6 p.m. April 1, Good Friday service at 6 p.m. April 2, and Easter service at 11 a.m. April 4.
• Sacred Heart Catholic Church, 212 S. Fifth St., will celebrate Jueves Santo (Holy Thursday, Spanish Mass) at 7 p.m. April 1. Viernes Santo (Good Friday Mass) is planned April 7. Viacrucis will be at 6 p.m. followed by servicio de Viernes Santo at 7 p.m.
A bilingual Easter vigil is set for 7 p.m. Saturday, April 3. Easter Sunday Mass (English) will be at 8:30 a.m. Spanish Mass will be at 2 p.m.
Omak
• Omak First Baptist Church, 620 Ridge Drive, will have an in-person service beginning at 10:45 a.m. Sunday, April 4. The message will be streamed live around 11:30 a.m.
• Cornerstone Christian Fellowship, 328 Riverside Drive, will have an in-person Easter service at 10 a.m. April 4. The service will also be available to watch online at the same time through on Facebook and YouTube.
Oroville
Trinity Episcopal Church, 604 Central Ave., will be host an Easter service at 10 a.m. April 4.
"We social distance, wear masks and there will be limited singing.," the Rev. Marilyn Wilder said. "Please join us in the resurrection celebration and in the joy of being able to gather together."
Riverside
The Lighthouse Church, 102 Tower St., will have an Easter service at 11 a.m. Sunday, April 4. Special singing and communion are planned.
Tonasket
The Tonasket Free Methodist Church, 1 Stanton Loop Road, will host a Good Friday service at 8 p.m. Friday, April 2. An Easter Sunday service is set for 10:30 a.m.
Twisp
• St. Genevieve's Catholic Church, 403 Burgar St., will celebrate Holy Thursday with a 5 p.m. Mass April 1. A Good Friday Mass is planned at 3 p.m. Friday, April 2, at 2 p.m., followed by stations of the cross.
An Easter Mass is planned for 11 a.m. April 4.
• Community Covenant Church of the Methow Valley, 710 Highway 20, will celebrate easter at 10 a.m. Sunday, April 4.
"Worship will take place outdoors," the Rev. Jeff Palmberg said. "People are invited to bring their own camp chairs — or us the folding chairs provided."
In addition, to the Sunday service, the church is holding the "Journey to the Cross," a prayer station experience, which runs from 6-9 p.m. through April 2.
The 12-self-guided prayer stations recount the events in the life of Jesus leading up to the cross.