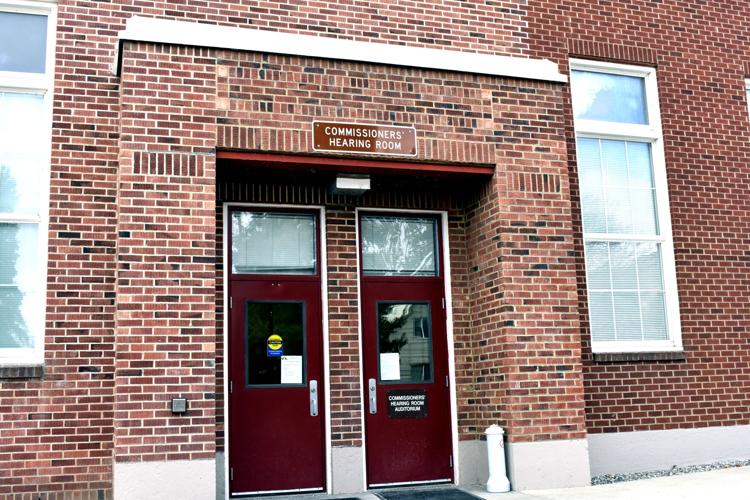 OKANOGAN — Okanogan County commissioners got an earful Tuesday afternoon, Aug. 4, from Okanogan County Public Health Community Health Director Lauri Jones.
Jones pleaded with commissioners to make a statement calling for unity during the COVID-19 pandemic.
"This has nothing to do with politics and I'll say that straight up," she said. "We have got to decrease our rate. We have got to slow the spread."
She said a proclamation — or statement — from commissioners could be similar to Utah's "55-day moonshot," which is a 55-day goal to slow the spread of the novel coronavirus.
As of Thursday, Okanogan County had 822 cases.
"I'm pleading with the commissioners, as representing public health, that we send a strong statement to everyone in our county that we're willing to do what it takes," Jones said.
"What would happen if we got rid of the politics of COVID and focused on the fact that this is a public health pandemic"? Jones asked.
"If we got rid of the politics, it would be over tomorrow," Commissioner Jim DeTro said.
"I disagree," said Jones. "I wish that were true. In the meantime, we had three deaths this weekend that we haven't announced yet. Did they need to die? That's not my call. One in particular, as far as I know, had no underlying health conditions and was fit as a fiddle prior to getting COVID."
She said another person was hospitalized for "quite a while because of COVID."
She said some experience mild symptoms, while other are "truly suffering."
"What I can't tolerate is when we start blaming and shaming and yet, total disregard for Phase 2," she said. "And there's a party up the Methow — which we are announcing today — where we are investigating and trying to track 150 people because we need to inform them they may have been exposed to COVID-19. So that is what we are tasked with."
She said she and her staff have been working around the clock and want a unifying statement to encourage all to slow the spread.
"We are wanting a statement that is strong," she said. "I want the sheriff to say, 'You know what, let's do what it takes and see what happens until Labor Day.' What I don't want is for politics to get in the way … and everybody pointing fingers and making this political."
Jones also expressed her concern of hospitals being overburdened.
"Central Washington Hospital can't take any more," she said. "They're on diversion because of staffing. What does that mean for citizens of our county?"
She said one patient was transferred to Vancouver.
"It's ridiculous that we are overburdening a health care system," she said.
DeTro said he supports a unifying statement but will not support a facial mask mandate.
"I'm not going to support a mandate that tells the people they have to do something," DeTro said. "I'm willing to do whatever it takes health-wise to encourage people to do the right thing and make the right decision, but I'm not going to sign anything that says, 'We as a board of commissioners order you to …"
Commissioner Andy Hover stepped in and said the statement wouldn't require face masks but would call for unity and encourage people to wear masks when necessary, not gather in large social groups and utilize curbside services.
"I'm 100 percent behind anything to do with health," DeTro said, adding he uses curbside services.
Commissioner Chris Branch suggested the message be in effect until after elections, so cases do not spike after Labor Day.
Commissioners questioned the best way to share the statement.
They discussed producing a video or drafting a statement — or resolution — that could be posted to the county COVID-19 website or sent out through the Okanogan County Emergency Management notification system.
On Wednesday, Aug. 5, commissioners signed a proclamation that that applauds businesses and health care workers, encourages residents to take cautionary measures, and commits commissioners to set an example to the public in implementing measures recommended by county health officials.
The proclamation "shall be in effect until a photograph of the all three commissioners together with their smiling faces, without masks, is released to the press," commissioners said.