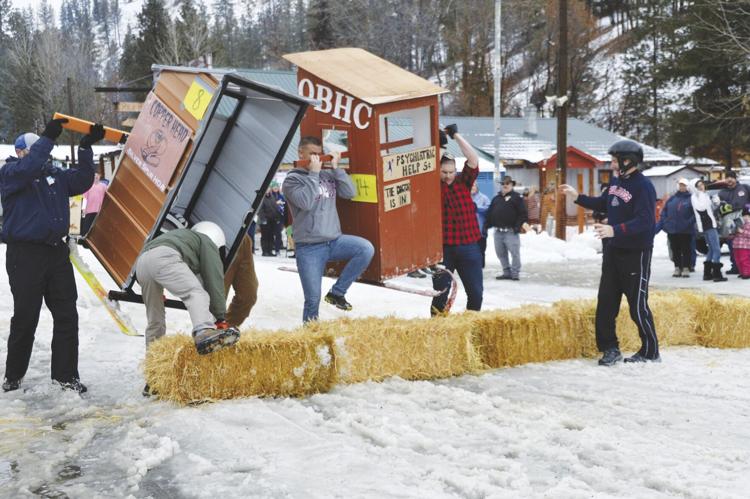 CONCONULLY — The 37th annual Conconully Outhouse Races are slated for Saturday, Jan. 16, at Conconully Reservoir.
"We cannot use the streets in the Town of Conconully, so the races will be held on the lower lake in front of Shady Pines Resort," said the Conconully Chamber of Commerce.
People attending are asked to wear masks. Parking along the road is limited, so people are asked to carpool or drive snowmobiles or side-by-sides.
About 15-20 fire pits are on site for warming and physical distancing. People are asked to bring their own wood.
Shuttles from downtown restaurants will take orders and deliver food.
Registration and inspection run from 10-11:30 a.m. at space No. 3 at Shady Pines Resort.
Races begin at noon.