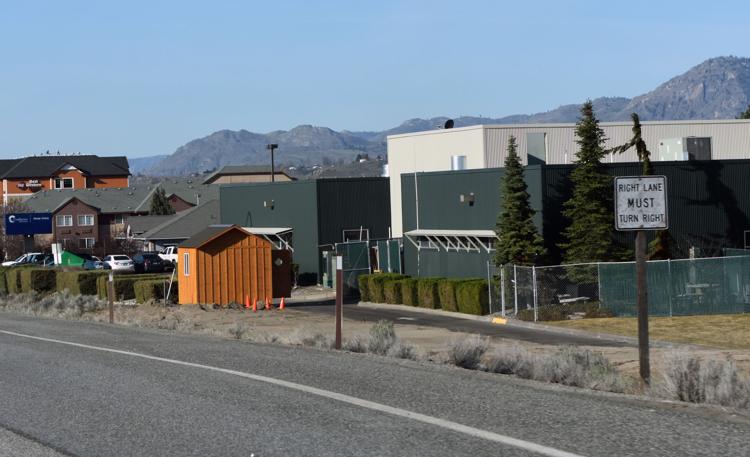 OMAK – Confluence Health has set up a COVID-19 drive-thru testing site at its Omak clinic.
The testing facility is located on the east side of the building by the loading dock at 916 Koala Drive.
"Our goal is to provide safe, local testing," said family practice Dr. Beth Avena. "Up until this point, we haven't had adequate testing and the turn around time per test was quite long.
"We are now able to test more people and have expanded testing criteria," she said. "We're doing drive up testing based on Wenatchee's model. It allows for safe testing, ensuring both staff and patient safety."
Avena said an increase in testing supplies and a faster turnaround time for test sample results has been a driving force for opening the drive thru.
"We now have more adequate testing supplies and the turnaround time has dropped," Avena said. "Once its determined that they (patients) need a test, and don't need further evaluation beyond the test, then the order placed."
Practice Manager Crystal Gage said people experiencing signs of COVID-19 need to call the COVID hotline (509-663-8711) before showing up at the clinic or drive-thru.
"They will decide if you need to be sent to our testing drive-thru and place the order for you," Gage said.
Avena said patients will speak with healthcare professions on the phone and determine if a testing order will be sent to the drive-thru, or if patients should seek a doctor.
"We have a triage protocol, and if patients have symptoms of covid-19, fever, and or cough or other respiratory symptoms such as sore throat, they do meet criteria for testing," Avena said. From there, patients are asked about other risks including preexisting medical conditions and if they have been exposed to anyone known to be diagnosed with COVID-19.
Avena said results are sent to the University of Washington and are typically available within 24-48 hours.
 Both Avena and Gage remind the public that the clinic is still seeing patients for other urgent and emergent care needs.
"I would like the community to know that we are here to see the patients," Gage said. "We do have our walk in, it's still open. We are here to take care of our patients and our community."
Avena agreed.
"We are certainly here to take care of urgent and emergent needs," she said. "If patients are sick with COVID-19 symptoms, we do ask that they call the COVID hotline not just show up at clinics because we need to prioritize the health of  the entire community and our staff as well."
Confluence has also developed telehealth service, which include phone and video visits with patients.