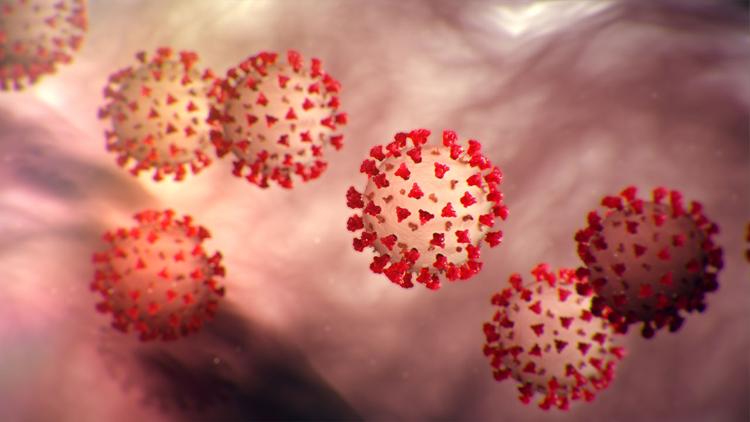 OKANOGAN —All school districts in the state received a letter about coronavirus last week from state Superintendent of Public Instruction Chris Reykdal.
"As you know, many regions around the world are experiencing an expanding outbreak of respiratory illness caused by the novel coronavirus, known as COVID-19," wrote Reykdal. "This virus can spread from person to person and the number of cases detected in the United States and many other countries is growing."
Washington experienced a rise in coronavirus activity last weekend, with a second death and scattered school closures, so the Washington Interscholastic Activities Association issued a statement Monday about state basketball. Tournaments are scheduled this weekend in Tacoma, Yakima and Spokane.
Colville School District closed Monday because a person was under investigation for coronavirus.
"Schools will be closed until we receive the test results," said a statement from the district. "Testing could take from one to three days. As a precautionary measure, the district will use this time to disinfect the buildings."
All activities were canceled.
Meanwhile, "there have been no changes to the schedule of the 2020 WIAA state basketball championships," said the association. "WIAA staff is in communication with the Washington state Department of Health, and will continue to receive guidance regarding our upcoming events. The safety of participants and fans is the primary focus of our organization."
WIAA urged people to follow guidelines from the U.S. Centers for Disease Control and Prevention.
In addition, the association is working with arena staff at each site to disinfect high-tough areas with Environmental Protection Agency-approved disinfectant and will increase hand sanitizer stations at each site.
The state Department of Health encourages attendees of large events to spread out when possible as an extra preventive measure, WIAA noted.
The Chronicle contacted local school districts' superintendents to see how they're preparing, just in case the virus appears locally. Several did not respond; those who did mostly pointed to Reykdal's letter.
"When these things happen, we work closely with the health department and follow their recommendations," said John Glenewinkel, Curlew superintendent. "I hope this is not a major event … if it escalates we will continue to emphasize the processes we use to combat flu – we have four cases of Type B (flu) now – cover coughs, wash hands, ask anyone who feels ill to stay home."
Omak School District administrators plan to meet this week to discuss Reykdal's letter in further detail.
"In the meantime, we're directing parents to the Washington Department of Health website for up-to-date information," said Omak district spokeswoman Georgia Lamb.
"The school district will respond to the direction we receive from Grant County Health Department," said Paul Turner, Grand Coulee Dam School District superintendent. "We are communicating with them as well as Coulee Medical Center."
Republic School District also is following direction from its health agency, the Ferry County Health Department, said Superintendent Kevin Young.
Reykdal called the coronavirus threat "an emerging, rapidly evolving situation that may have significant implications for Washington communities, including schools, in the coming days or weeks."
He urged districts to make contingency plans and establish ongoing communication with staff, students and families.
"Staff, students and families should know where to go to find accurate, factual sources of information, and should know that you are monitoring the situation and are in ongoing communication with your local public health officials," he said, suggesting that information be posted on district websites.
Methow Valley School District Superintendent Tom Venable said Friday that a message would be posted to the district's Facebook page that day or Saturday.
"While it's our understanding that at present, the immediate risk to the general public residing in the U.S., Washington and Okanogan County is reported to be low, we are taking the threat seriously," he said. "The health and safety of our students is our first priority. Contingency planning is underway using information from local, state and federal health care officials to prepare for and respond to any situation that may impact our schools and families."
Reykdal urged superintendents to "ground yourself and your staff in the facts." He suggested visiting the state Department of Health novel coronavirus website, which offers information and links to the U.S. Centers for Disease Control and Prevention website.
Districts also should stay in touch with their local health district or department. The state has established "a robust incident management structure," led by the state Department of Health and involving the state's 35 local health jurisdictions.
He said some "social distancing" measures, such as canceling public gatherings, closing businesses, schools or child care programs could come. Superintendents and local health officers can close schools to control the spread of disease.
Reykdal also urged superintendents to combat stigma, saying COVID-19 is not connected to race, ethnicity or nationality, and to make contingency plans for the possibility of extended school closures if the situation changes. The latter should include provisions for paying employees in case district operations are placed on hold.
Glenewinkel said the Curlew district is "not equipped to provide online education" if a lengthy closure is ordered.
Districts also are urging students and staff to wash hands.
"Currently we have reviewed our policies to make sure they are up to date," said Grand Coulee's Turner. "We are also monitoring and encouraging washing of hands at the school. Now we wait to see what the future holds."
Oroville also is reviewing its policies, staying up to speed with facts about the virus and taking direction from the Okanogan County Health District, said Superintendent Jeff Hardesty.
"We have also posted information for our families about the virus and about prevention methods" using information from the state Department of Health, he said.
"We have started extra cleaning/disinfecting schedules and have met with staff to go over best practices for hand washing, and they are going over that with students," said Republic's Young.
Venable urged Methow Valley families to follow "universal precautions for reducing the risk of any viral respiratory infection," including washing hands, covering coughs and sneezes, staying up to date on immunizations, staying home when ill and conferring with health care providers for medical advice when necessary.
Reykdal said school days likely would be waived under emergency school closure provisions of the Washington Administrative Code if closures are ordered. Ongoing apportionment payments to districts would continue.
The Methow Valley district has an emergency response team that will continue to monitor the situation and would notify students, parents and staff via email, website, Facebook, School Messenger and local media if an emergency closure is needed.
Venable said the district is delaying two student international club trips that were scheduled for this month, one to Spain and the other to Thailand.
"While the likelihood of contracting COVID-19 was reported to be low in these two areas at the time, members of the … school board, international club advisers, international club students and their parents expressed concern about the potential health risks," he said.
"In addition, the group shared concerns associated with 'what we cannot control – the continuing spread of the virus, the uncertainty of border and airport closures, and the real possibility of students and staff being detained and placed into detention centers for an indefinite period of time. Worse yet, participants acknowledged the possibility of a student or adviser returning as an undetected carrier of the virus, placing our community at risk."
Other planned student trips, including one to Washington, D.C., so are have not been curtailed.
Venable also urged residents who plan to travel abroad during spring break to notify the district if their plans include travel to a restricted zone, as determined by the CDC.