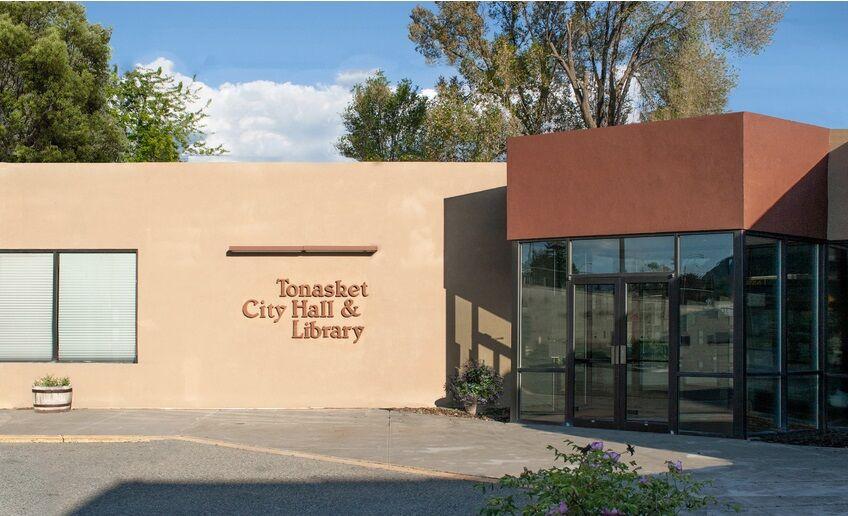 TONASKET — Okanogan County Public Health Community Health Director Lauri Jones updated the city council on COVID vaccination efforts during a regular council meeting Tuesday, Feb. 23.
"Our county, so far, has given almost 12,000 doses of the COVID-19 vaccine," Jones said. "Almost 9,000 have received their second dose."
Jones extended gratitude toward North Valley Hospital CEO John McReynolds, calling him an "unsung hero" for his leadership in vaccination efforts.
"John McReynolds, you guys have a gem up there at North Valley Hospital," she said. "He has done more to distribute and get those vaccines out than any other person in the county as far as I'm concerned.
"The hospitals didn't ask for this, but, yet the governor put them in a position where they were required to distribute the vaccine and our county hospitals have risen to that occasion," Jones said. "Now they are getting burned out. It's requiring a lot of staff time as you can imagine."
Jones said plans are in the works to utilize Everbridge, the software used by Okanogan County Emergency Management for notifications, to schedule vaccinations.
"We anticipate that being up and running, hopefully, within the next two weeks, before we hit those essential workers and that next tier on the governor's vaccine phases," she said. "We look forward to that."
Councilwoman Christa "Teagan" Levine questioned what the next phase in the governor's reopening plan may consist of.
"We don't have Phase 3 yet," Jones said, adding she has been in touch with the governor's office.
"We encouraged them to allow teams within the schools to play (sports) because we feel that's a good place for it rather than these private, covert tournaments that are taking place," she said. "We know that the schools are a good place to have those (events) and they can make sure those guidelines are in place."
The region remains in Phase 2, which allows school sports under certain conditions.
"We're 400 days into this," she said. "And I sat there and thought about that today when I heard that. It's been in some ways the longest 400 days of our lives, and yet I think, as a community, and a county, it's really helped as far as the partnerships that we've developed for reliance on each other and our community members."
Councilwoman Jill Ritter questioned if testing sites will still be widely available through the summer.
"We're hopeful," Jones said, adding CARES Act funding was used to purchase PCR (rapid result) machines for North Valley, Mid-Valley and Three Rivers hospitals.
"They're very pricy machines, but we were paying $156 to send those PCR tests to Seattle," Jones said. "And now that we have the capability to do our own, I think it's a marvelous thing."
Jones said with an increase in seasonal workers and people traveling through the region, she's hopeful to have a community testing site.
With summer being a little more than 100 days away, council members questioned whether events and outdoor recreation would be a possibility this year.
Ritter asked if the public swimming pool would be able to open this summer.
"I really anticipate by summer pools will be open," Jones said. "It may be to smaller groups of swim lessons or lap swim, but I really think it's important that we are able to do that and do it well.
"As you know, the governor is the one that put us in these regional metrics. If we were standalone metrics right now, we would be probably to Phase 3," she said.
"I will know more probably by the second week in March, because the governor has to come up with that next step. He hasn't shared any of that yet."
Mayor Marylou Kriner questioned the possibility of having Founders' Day, the city's signature event in June.
"I'll be honest with you, I really believe you're going to be able to have your rodeo," Jones said. "By June I think we're going to have some semblance of being able to increase that (attendance currently capped at 200 people) dramatically.
"I really believe we are in a position where we have now vaccinated almost 20 percent of our population and that makes a huge difference."
Jones also noted the mental and economical impacts of the region remaining restricted.
"I really believe we need to be doing those activities, if nothing else, for our mental health and our economic health," she said. "It's really hard … feeling like our businesses have suffered so much already and what can we do to alleviate some of that?"
In other business, the council:
• Approved entering an agreement with the state Department of Ecology for stormwater treatment improvements of $1,352,000, including a grant amount of $1,149,200 and a loan amount of $202,800.
• Heard various council and department head reports.
• Agreed to surplus a 2005 Ford Crown Victoria that was used as an airport courtesy car.
The next city council meeting will be at 7 p.m. Tuesday, March 9, via Zoom.