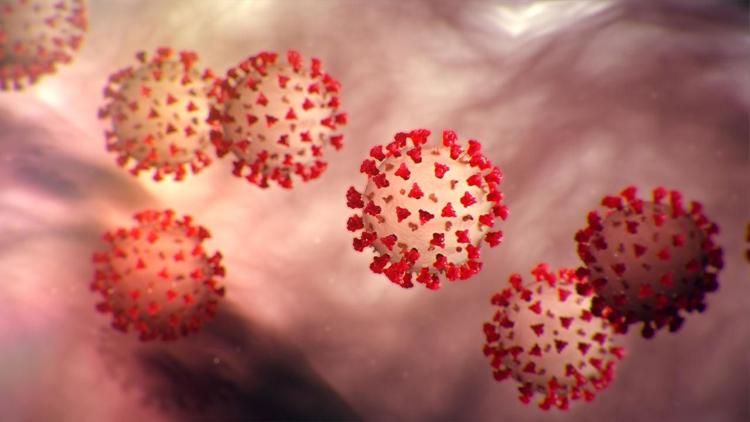 BREWSTER — Cases of the novel coronavirus (COVID-19) continue to climb across the nation, with Okanogan County picking up 11 in the past week.
Eight were reported in the Brewster area, along with two in Oroville and one in Tonasket.
As of June 26, the county had 93 confirmed cases of COVID-19, including two deaths.
In total, 2,486 samples have been sent for testing, with 2,286 being negative. As of Friday, there were 107 test results pending.
The latest string of new cases means Okanogan County will remain in Phase 2 of Gov. Jay Inslee's Safe Start plan for reopening economies.
A county's eligibility to advance to the next phase is measured by an incident rate metric.
The state has set a target metric at 25 cases per 100,000 people in a 14-day period.
According to Okanogan County Public Health, the incident rate for Okanogan County was 49.1 cases per 100,000 people in a 14-day period, as of June 23.
"These metrics are being monitored closely by public health and we will apply for Phase 3 once our metrics improve," the agency said.
Okanogan County Public Health Community Health Director Lauri Jones said social distancing, washing hands frequently and wearing facial coverings will be key to moving to Phase 3.
Face masks
On June 24, Inslee announced residents statewide will be required to wear a face mask.
"This is something we can get used to," Inslee said, noting that a willful decision not to wear a face mask is "tantamount to a misdemeanor."
"COVID-19 still remains a serious threat," state Secretary of Health John Weisman said. "If we use face coverings, we can limit the spread."
Personnel with the state's Emergency Management Division, in partnership with the procurement team at the state Department of Enterprise Services, purchased 3.6 million cloth face masks with a plan to distribute two masks to every Washingtonian below 200 percent of the federal poverty level (which equates to $52,400 for a family of four).
Within two weeks, the state distributed nearly 2.8 million masks and is working on filling the remaining orders from local emergency management offices. As of June 22, Okanogan County will receive 36,900 masks.
Okanogan County Emergency Manager Maurice Goodall said his agency is receiving supplies from the state that are being distributed to health care professionals, and include face masks, face shields, gowns and other personal protective equipment.
"It's working," he said. "It was really kind of rough when this all started, but we're doing a lot better on that."
Along with Okanogan County Community Action, Goodall said masks are being distributed to people in need though local food banks.
He said the distribution of masks is not a "free for all," and urged residents to purchase – or make their own – masks if possible and leave the free masks for those who can't afford one.
"Another thing we need to get is people to fill out the Census," Goodall said. "I know people are concerned about them tracking and tracing us. This is a Census that tells us what's going on in this county so we can benefit. If the numbers aren't there, we lose out."
But many residents said wearing a mask is a personal choice and some police agencies say they won't enforce the order. (See related story.)
"We have believers and non-believers," Goodall said. "We've got to be good citizens and do what you think is right. Plain and simple."
Jones echoed that.
"I've read the Bill of Rights. I've read the Constitution. With those rights are responsibilities, which are both voluntary and required by law," Jones said regarding concerns of wearing face masks. "As U.S. citizens, we need to comply with certain obligations. I think there' s a lot of people who think it's all about them and their rights."
She said wearing a mask during a global pandemic is a "civil duty."
"While that sounds simplistic, it is the foundation of everything we're celebrating come the Fourth of July," she said. "It is everything. So, that we have the freedom to do things that we want to do.
"We're asked to inconvenience ourselves temporarily while we go in the store of respect and kindness for serving others."
She said some don't think it's critical because Okanogan County has had a low death rate compared to other counties.
"This isn't about how many deaths," she said. "It isn't because we haven't racked up a body count that makes it important. We need to do this so that we don't rack up a body count."
Although the pandemic has been going since March, Jones said there are still a lot of unknowns.
"We don't know enough about it yet," she said. "This isn't going away anytime soon. Look at Yakima County and see the struggles that they're having."
As of earlier this week, Yakima County remained the state's hot spot with 6,920 confirmed cases, 504 hospitalizations and 152 deaths, according to the state Department of Health.
Contact tracing
Jones explained the process of contact tracing and answered questions raised by the Okanogan County Farm Bureau during a county commissioners' meeting June 22.
She said she was addressing the community in response to a letter from the Farm Bureau to commissioners that expressed concerns about "involuntary enforcement of contact tracing."
The June 14 letter said the Bureau is under increased pressure from the state to protect the health of families, workers and communities and, "We will not submit to involuntary contact tracing."
"The first thing is, I'd get rid of the words 'contact tracing.' It's gotten political," Jones said, suggesting it should be called "case investigation."
She said contact tracing begins when a person is known to be infected. The agency will ask for names of people and places the sick individual has contacted to help notify other people they may have been exposed.
Jones compared contact tracing to food recalls.
"If somebody gets salmonella … we ask them, 'Do you know what you've eaten over the last three to four days?'" she said. "They will try to figure out, did they undercook their chicken, how many people in the family got sick; so, we can find out if this is a bad batch of chicken. That's how recalls start.
"You don't have the right to infect other people," she said. "Absolutely not."
She said Okanogan County Public Health is not an enforcement agency.
Stay informed
The county provides frequent updates on local cases online.
"People need to check our webpage, okanogandem.org," Goodall said. "People need to sign up for our notification system. If you've moved, changed phone numbers, if they can't get in, send us an email and we'll help you out."