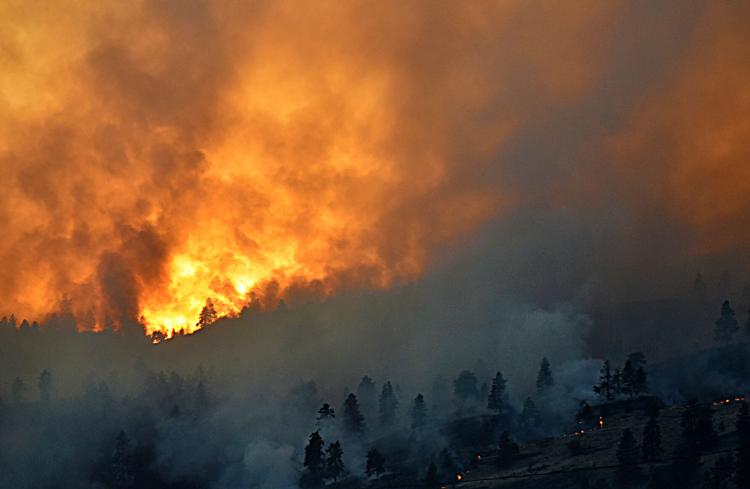 TONASKET – The Federal Emergency Management Agency (FEMA) has authorized the use of federal funds to help with firefighting costs for the Anglin Fire burning east of town.
FEMA Region 10 Administrator Mike O'Hare determined that the fire threatened to cause such destruction as would constitute a major disaster. He approved the state of Washington's request for a federal  Fire Management Assistance Grant at 11:15 p.m. July 27.
"The fire was zero percent contained and was threatening approximately 200 homes in and around the town of Tonasket," a statment from FEMA said. "Evacuations orders were issued for approximately 450 people."
The blaze reached an estimated 1,000-1,200 acres by Tuesday morning, July 28, according to Okanogan County Emergency Management.
The Northeast Washington Interagency Communications Center said the fire was to be staffed overnight with a Type 3 incident management team to take control of the blaze Tuesday morning.
No additional details about the team were available at press time.
Around 5:30 p.m. Monday, July 28, two fire were reported along the north side of Highway 20 between mileposts 273 and 270. One of the fires burned rapidly to the north.
Okanogan County deputies arrived in the area and started making Level 3 (get out now) evacuation notifications in the Cayuse and Island Mountain areas.
By 8 p.m. the blaze grew to around 300 acres and structures were lost, according to Okanogan County Emergency Management. No details were available about the type of structures burned.
Aircrafts were diverted from the Tunk Valley-area Green Fire.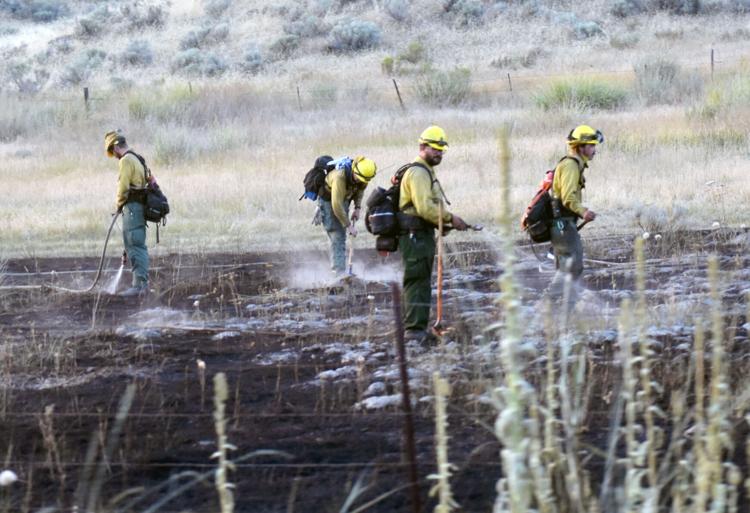 A Level 3 evacuation notice remains in place for residents living on Cayuse Mountain and Island Mountain areas, and Rehmke Road.
"Persons should be aware of their surroundings and take action now," a statement from Okanogan County Emergency Management said. "Evacuate towards Havillah Road."
A portion of Highway 20 was closed from 7:10 p.m. to 11:10 p.m. Monday evening from milepost 272 to milepost 275, 10 miles east of town, because of the blaze.
Residents affected by the Anglin Fire needing shelter are asked to call the American Red Cross at 509-670-5331. Residents needing temporary shelter for animals can call the Okanogan County Fairgrounds manager at 509-322-1621 to make arrangements.
The Tonasket Rodeo Grounds also is offering a place to house animals, and many residents of the greater Tonasket area also offered space.
"Our Tonasket Rodeo Grounds are available for animals that have been or need to be evacuated," the Tonasket Comancheros rodeo club said late Monday. "We are ready to help our community in need."
As of Tuesday morning, Siwash Creek Road and Rehmke Road were closed to all but local traffic.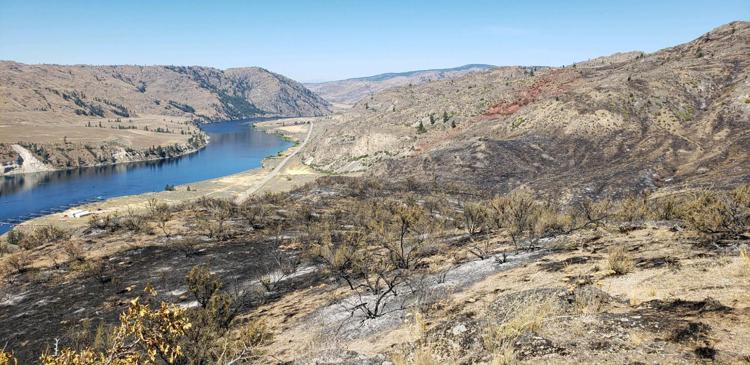 Fire crews make headway on Greenhouse Fire
NESPELEM – Firefighters made excellent progress in knocking down the Greenhouse Fire on Monday, July 27, according to a Tuesday morning update from Northwest Incident Management Team 6.
The fire is burning west of the Colville Indian Agency along Columbia River Road to Highway 155 in grass, brush and timber. A few structures, including the Colville tribal recycling center, have been lost.
As of Tuesday morning, the fire was 64 percent contained and had burned across 5,146 acres of land. The cause is undetermined.
Crews and engines are mopping up the southern portion of the fire. Tribal EMS, Fire and Rescue crews planned to douse large mounds of cardboard smoldering at the recycling center site.
"The fire continues to smolder and creep around in the heavy litter under pine- and shrub-dominated upper slopes on the northern portion of the fire," said the incident team update. "Crews and engines are focusing on mop-up efforts on these areas now."
A weak cold front moved into the area from the south on Tuesday morning, bringing warm, dry, windy conditions to the area. Temperatures are expected to top 100 degrees, while humidity likely will drop to 10 percent. Winds could gust up to 25 mph.
"These conditions could lead to extreme fire behavior if fires ignite in areas of unburned fuels or escape containment lines," said the incident team.
A 20 percent chance of lightning will come Wednesday night through Friday.
On Monday, a strike team of five engines, a team leader and a bulldozer were pulled off the fire line and dispatched to support tribal firefighters on a blaze in Nespelem. The blaze was contained quickly.
Fire traffic continues to be heavy throughout the Nespelem area. Schoolhouse Loop Road is closed and Columbia River Road is closed from Omak to the agency. A road construction project has resumed in the Schoolhouse Loop Road-Columbia River Road area.
Resources assigned to the fire total 356 people, four bulldozers, 13 engines, two water tenders and two helicopters.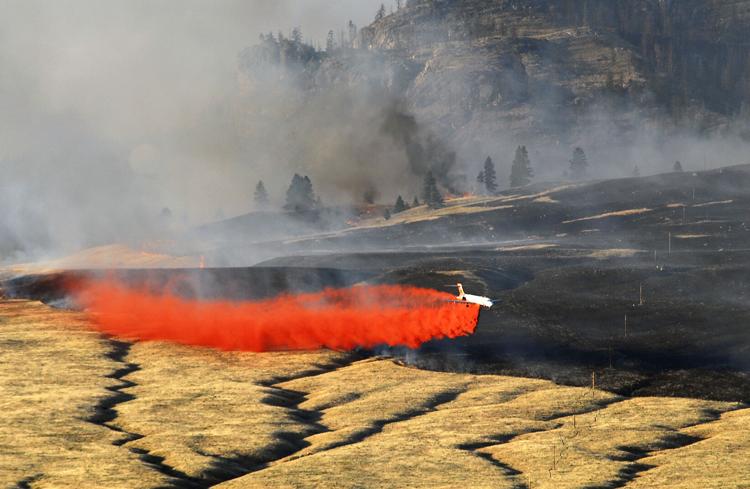 Vehicle sparks Tunk Valley Fire
Fire crews stopped forward progression of the 700-acre Green Fire burning in Tunk Valley overnight from Monday to Tuesday.
According to Okanogan County Emergency Management, forward progression was stopped.
Shortly after 4 p.m. Monday, July 28, Okanogan County Sheriff's Dispatch received a report of a single-vehicle wreck at 1298 Tunk Creek Road (near J. H. Green Road) that sparked a fire.
The blaze quickly spread to the north, according to Okanogan County Emergency Management.
Level 2 (be ready to leave) evacuation alerts were issued for Chewiliken Road, J. H. Green Road and surrounding areas.
As of Tuesday morning, J. H. Green Road was closed to all but local traffic.