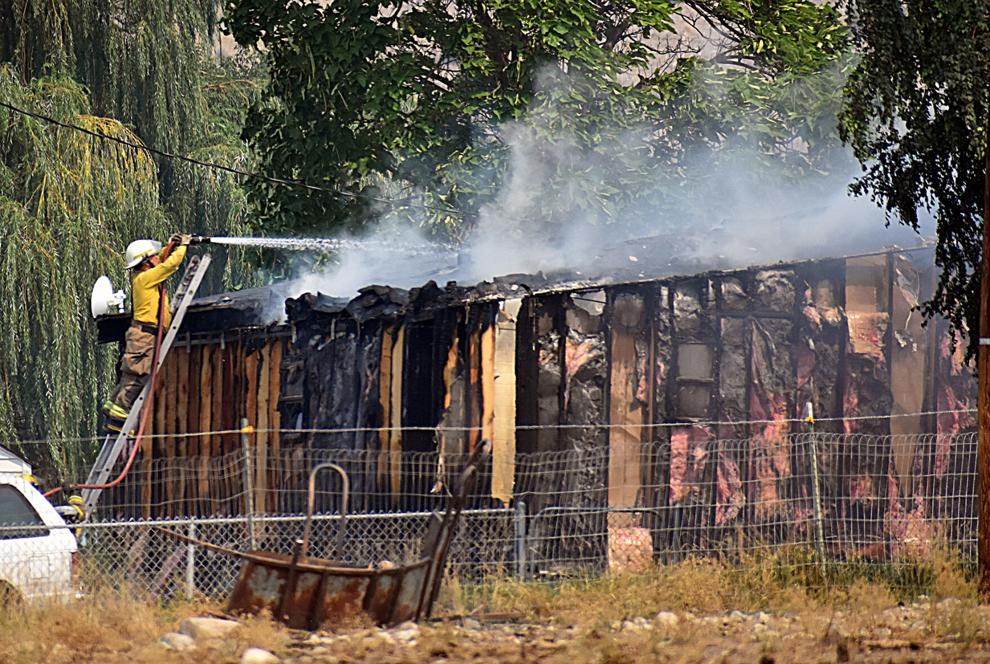 OMAK - An Omak-Riverside Eastside Road home was destroyed by fire Thursday, Aug. 12.
According to Omak Fire Chief Kevin Bowling, crews from Omak, Okanogan and LifeLine Ambulance responded to 556 Omak-Riverside Eastside Road to a report of a structure fire shortly before noon.
He said the blaze apparently began on the  porch before spreading.
"It destroyed the structure and most of the contents," he said, adding the cause of the blaze is unknown. No one was injured.
The home was owned by Craig Vejraska and occupied by renter Sue Romig, according to Bowling. A GoFundMe page has been set up for Romig. To donated, click here.