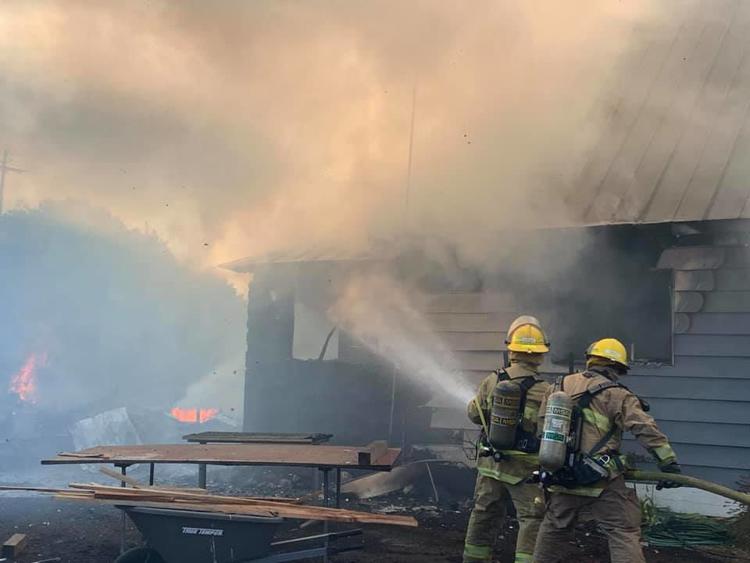 TWISP - A house and shed were destroyed in a Tuesday evening blaze.
"All hands responded to a double structure fire in downtown Twisp," officials from Okanogan Fire District 6 said Tuesday evening.  "A shed in the backyard exploded and caught the house on fire. Quick positioning of fire engines kept the fire from spreading to adjacent homes."
The blaze was reported around 6:30 p.m. on the on the 300 block of South Methow Street. Crews remained on scene as of press time, battling flames in the ceiling area.
"No one was home and no injuries have been reported," officials said. "The shed was completely destroyed and the house is a total loss."
The cause of the blaze remains under investigation.
A GoFundMe page has been launched for homeowners Mark Tesch and Michelle Jerome.