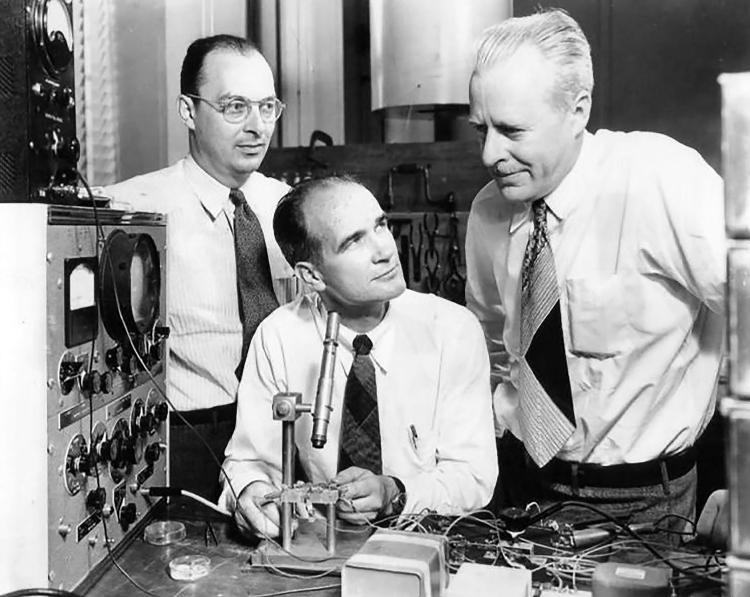 Nobel-prize winning physicist Walter Brattain spent much of his youth in Tonasket.
Brattain was named co-winner of the Nobel Prize for Physics in 1956 for inventing the transistor, along with John Bardeen and William Shockley; and for investigation of the properties of semiconductors. The scientists invented the point-contact transistor in December, 1947.
Brattain was born in China in 1902 when his father, Ross R. Brattain, was teaching at a Chinese boys school. Brattain moved to the United States with his mother, gifted mathematician Ottile Houser Brattain, in 1903; with his father returning to the states shortly afterward. Both parents were born in the territory of Washington of pioneer stock. The family lived in Spokane for several years before moving to a cattle ranch near Tonasket in 1911. In the 1920s his father purchased the Tonasket Flour Mill and moved the family to town.
"From my ninth year on, the chief family occupations were farming, cattle ranching and flour milling," wrote Brattain, whose grandfather John Houser emigrated from Germany in 1854 and settled in Pomeroy, Wash., where he ran his own flour mill. "I rode after cattle in the mountains and carried a rifle when I was 14, and during school vacation I worked alongside my father from this age on."
Brattain recalled attending grade school in Spokane before riding horseback five miles daily to go to grade school in Tonasket, where he was promoted a grade because of his ability with arithmetic.
He attended his freshman year of high school in Seattle's Queen Anne area before going to Tonasket High School his sophomore and junior years. He stayed out of school a year to work on the family cattle ranch before taking his senior year at Moran School on Bainbridge Island due to Tonasket not yet being accredited.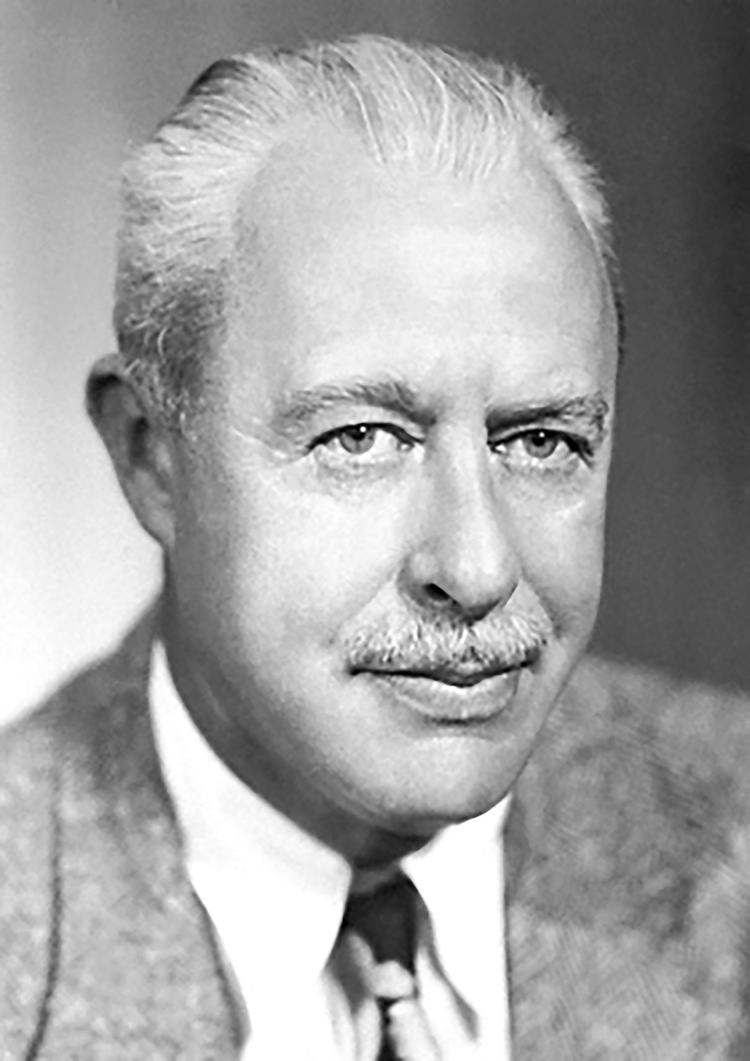 Brattain's co-winner of the Nobel prize, John Bardeen, wrote a biographical memoir of Brattain (copyright 1994), where he described Brattain's fond memories of his boyhood spent in the northwest.
"He enjoyed the outdoor life, fishing and hunting, and, as he has said, the more rugged the conditions the better," wrote Bardeen.
Brattain followed in his parents footsteps, attending Whitman College in Walla Walla.
"He was stimulated to study physics by an outstanding teacher, Benjamin H. Brown, who had many students who went on to successful careers," wrote Bardeen, adding Brattain's parents had also taken classes from Brown. "The physics majors in 1924 in addition to Brattain were Walker Bleakney (professor at Princeton), Vladimir Rojansky (professor at Union and Harvey Mudd Colleges), and E. John Workman (president, New Mexico School of Mines), all of whom had distinguishing careers. The members of this famous class were known as the "four horsemen of physics."
Brattain graduated from Whitman in 1924, with a double major in physics and mathematics. He went on to earn an M.S. in physics from the University of Oregon in Eugene in 1926, and a Ph.D. from the University of Minnesota in 1929 with a thesis titled "Efficiency of Excitation by Electron Impact and Anomalous Scattering in Mercury Vapor."
According to David Wilma (HistoryLink.org Essay 7613), Brattain worked his way to Minnesota "on a trainload of sheep."
At the University of Minnesota, Brattain had the opportunity to study the new field of quantum physics; something other scientists were traveling to Europe to do, at the time.
"Brattain was fortunate to be able to study quantum mechanics at Minnesota under John H. Van Vleck, then a young Harvard Ph.D. who was a pioneer in applications of quantum concepts to solids," wrote Bardeen. "His course in quantum theory must have been one of the first given in this country."
In the fall of 1928, Brattain took a position at the U.S. National Bureau of Standards, where he worked in the Radio Division with a special interest in piezoelectricity; an interest sparked as a grad student by Professor Joseph Valasek.
In 1929 Brattain met Joseph A. Becker, a staff member at Bell Telephone Laboratories, at a meeting of the American Physical Society. Becker persuaded Brattain to transfer to Bell, which was then the premier industrial laboratory in the country.
It was at Bell that Brattain worked with Bardeen and Shockley. Bell Laboratories introduced the transistor for commercial use in 1953, "and the device revolutionized electronics by replacing the vacuum tube with a smaller, cheaper, and more reliable means of amplifying electric signals," according to Wilma.
"With Bardeen and Shockley, Brattain studied the properties of solids and semiconductors and discovered the transistor effect," wrote Wilma. "They demonstrated the first transistor on Dec. 23, 1947, and it served as the basis for other improvements before commercial release in 1953. In 1954, the transistor was the basis for a popular Japanese Regency pocket radio, which sold for $49.95 and was immensely popular."
On the 25th anniversary of the invention, Brattain was quoted by The New York Times as stating, "The thing I deplore most is the use of solid-state electronics by rock-and-roll musicians to raise the level of sound to where it is both painful and injurious."
In 1935, Brattain married Karen Gilmore, an Ohio native who earned a Ph.D. in physical chemistry from the University of Minnesota. They had one son, William, born in 1943.
"Unfortunately, Karen died prematurely of cancer in 1957, but lived long enough to accompany Walter to the Nobel ceremonies in Stockholm in December 1956," wrote Bardeen.
In 1958, Brattain married Emma Jane (Kirsch) Miller — a marriage which Bardeen described as happy, with the couple enjoying travel and music.
Brattain retired from Bell Labs in 1967. Between 1962 and 1972 he taught courses at Whitman College; and from 1965 until 1975 he took part in a research program to model cell membranes as phospholipid layers. Brattain became interested in blood clotting when his son underwent heart surgery, which led to an interest in electrochemical processes in living matter. After moving to Whitman College, Brattain collaborated with David R. Frasco of the Chemistry Department at Whitman and with Donald R. Kalkwarf of Battelle Institute at Richmond.
Bardeen described Brattain's years at Whitman College as "among the happiest of his life."
"He enjoyed teaching undergraduates. A favorite course was 'Physics for Nonscience Majors,' one taught earlier by Professor Brown," Bardeen wrote.  
Brattain was designated Overseer Emeritus at Whitman. He was granted a number of patents and wrote many articles on solid-state physics.
Brattain fell victim to Alzheimer's disease, living out his last four and a half years at a nursing home in Seattle before dying October 13, 1987.
He was elected to the National Academy of Sciences in 1959, where he received the Stuart Ballantine Medal and the John Scott Medal. He was an honorary member of the Swedish Royal Society and of the Institute of Electrical and Electronic Engineers, and a fellow of the American Physical Society and of the American Academy of Arts and Sciences. He received six honorary degrees, including those from his three alma maters. He was elected to the National Inventors Hall of Fame and, posthumously, to the Information Processing Hall of Fame of INFOMART.