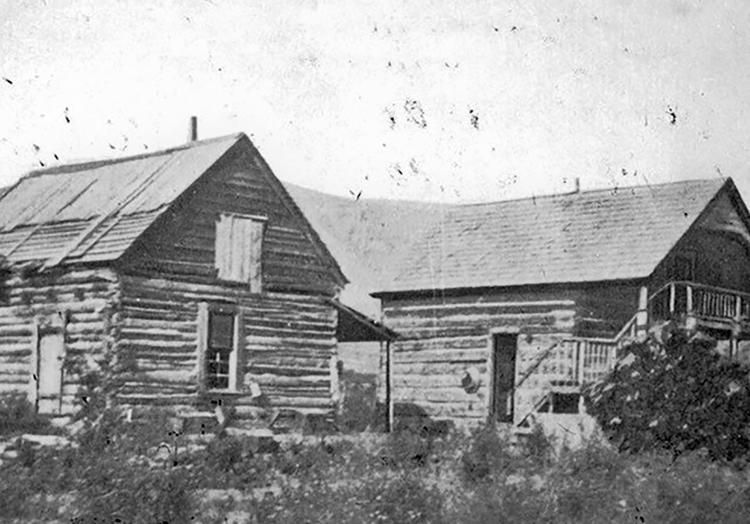 Hiram Francis Smith — commonly known as "Okanogan Smith"— became known as the "father of commercial fruit industry" in 1860.
Smith, who lived from 1829-1893, dabbled in many things including fur trading, filing the first mining claim in what is now Okanogan County, being a printer, fruit grower, farmer, and serving in the state Legislature and territorial Legislature.
Smith was from what is now Maine and learned the trade of a printer (Smith's father was a printer), and worked as a skilled craftsman who worked for daily newspapers in New York, Detroit and other large cities. But the gold rush in California drew Smith West in the late 1840s.
From California, Smith went on to The Dalles, Ore., where he conducted a freighting and packing service, before heading north to the Cariboo gold fields in 1858.
He had a store in Rock Creek- north of the U.S./Canada border - and another store in Hope, B.C. He also worked as a banker in Yale, B.C., during the 1859 Similkameen gold rush.
Around 1860, Americans John Utz and Smith settled in the Okanogan Valley near Lake Osoyoos. They are believed to be the first white residents of the area. While Utz may have arrived before Smith; Smith was regarded as the county's first citizen. Smith established a trading post/miner's supply store on the shores of Osoyoos Lake, which at the time was un-surveyed Native American land.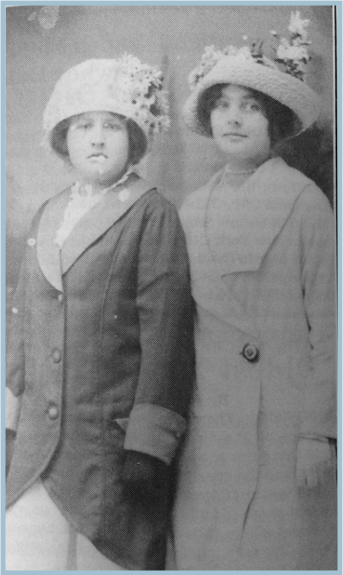 To lay a legitimate claim to the un-surveyed land and build his ranch, he married a 14-year-old Native American girl, Mary Manuel, in 1861.
Manuel was the daughter of the chief of the Colville-Okanogan tribe.
Smith taught his wife (who became known as "Old Mary" Smith) to read and write in English. Together, they had two daughters -Julia and Lizzie. In 1863 he sent them to a Portland convent school. Both daughters came home during the summer months.
Farming
Smith became a skilled farmer on his ranch property of 200 fenced acres and packed 16 young fruit trees for his first planting on the property, where he developed several acres of apples, peaches, pears, berries, vegetables and grapes.
He grew his first peaches from peach pits. According to historical documents, Smith was the first person to put apples in barrels, in which he had to go to Vancouver, B.C., and have the apples shipped to San Francisco, Calif. He also raised cattle.
The ranch became a cornucopia in the uncivilized wilderness, and he shared his table - which seated 25 people- and harvest with roving Indians, and ever-present travelers, with Smith presiding at the head of the table.
Legislature
Smith earned his title of "Okanogan" when he became involved in politics and became a member of the Territorial Legislature from 1865-66. The title of "Okanogan" then evolved into "The Father of Okanogan County" when he handled diplomatic negotiations in the surrounding area, according to historical documents.
In 1872 the forming of the reserve for Chief Joseph and Chief Joseph's people threatened Smith's land. The reserve would encircle Smith's land and home, threatening Smith's livelihood, so Smith wrote a letter to the Department of the Interior of Washington, D.C., stating his property couldn't become a part of the reserve, as Smith held the property under squatter sovereignty and had lived on his property for 15 years.
President Ulysses S. Grant signed a document setting aside a 15-mile-wide strip of land from British Columbia down the Okanogan River and to the top of the Cascades, which would be kept separate from the reserve.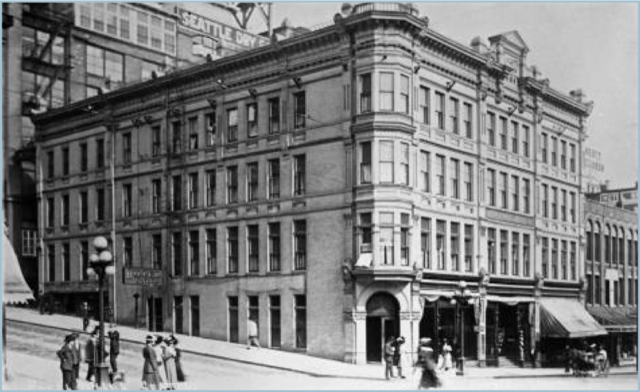 One of the first civil court cases appearing on Okanogan County record was between Smith and neighbor Charles Bash. The litigation was carried out in 1888 in Spokane Falls. There was a $500 promissory note that Bash gave to Smith for a mining claim. The two settled out of court.
Second marriage
In 1893, Smith, at age 60, unexpectedly married a 25-year-old woman named "Nancy" from Seattle (Smith was still married to first wife Mary at the time). A search of historic records could not locate a last name for her. Smith helped Nancy get divorced from her husband, which led to them deciding to get married by the Justice of the Peace, but they didn't wait the required three months after the divorce, so the marriage wasn't exactly "legal," according to historic documents.
Smith was on a horseback ride in the fall of the same year to a Legislative session, during which he caught a bad cold he never fully recovered from. He went to Seattle for treatment and reserved a suite at the Old Diller Hotel, and is believed to have died from his affliction after dysentery set in.
According to local historian Kay Sibley of the Borderlands Historical Society, there is speculation of the possibility of arsenic poisoning in Smith's tea that was the possible cause of his death, and there is speculation that Nancy later had Smith's grave dug up and his grave was moved.
Nancy allegedly tried to claim the ranch property in Smith's will but couldn't, because the land was actually Tribal land, and belonged to Manuel. Nancy had a second will for Smith drawn up, but the second will's probate wasn't complete.