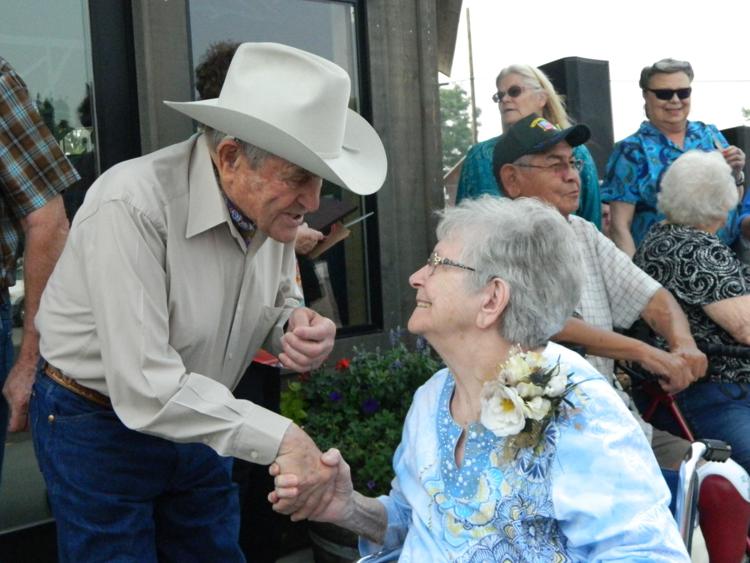 OMAK — The Stampede Museum Association's museum, opened in 2017, will be open during this year's rodeo week.
The museum is scheduled to be open from 10 a.m. to 6 p.m. Aug. 4-11 at Omak Avenue and East Second Avenue near the Omak Visitor Information Center. Admission is free; donations are accepted.
Diana Parker, one of the museum's organizers, noted the building is air conditioned.
The museum, built with donations, will offer a special tribute to the late Bunny DeTro and Deb Copenhaver, both of whom died within the past year.
DeTro, a longtime Omak Stampede Board member, long had a dream of having a museum to house and preserve historical artifacts related to Stampede, the World-Famous Suicide Race and Omak Indian Encampment.
She died Dec. 21, 2018, at age 94.
Copenhaver, a world champion bronc rider, also was a staunch Stampede supporter and donated one of his championship saddles to the museum.
He died Feb. 6 at age 94.
Both were present at the museum's dedication in August 2017.
"We're now to the point we can preserve the pioneering days," said Copenhaver during the dedication ceremony.
Parker said Copenhaver's saddle is displayed on a stand he made at age 93 from wood from the old Stampede Arena, which was razed when the new arena was built in 2009.
The museum includes displays about Stampede history, memorabilia, photographs and other items. It offers a view of Suicide Hill and the arena, and a sculpture of rearing horses - a tribute to the spirit horse - by Omak artist Smoker Marchand.
Parker said visitors can look for new displays.