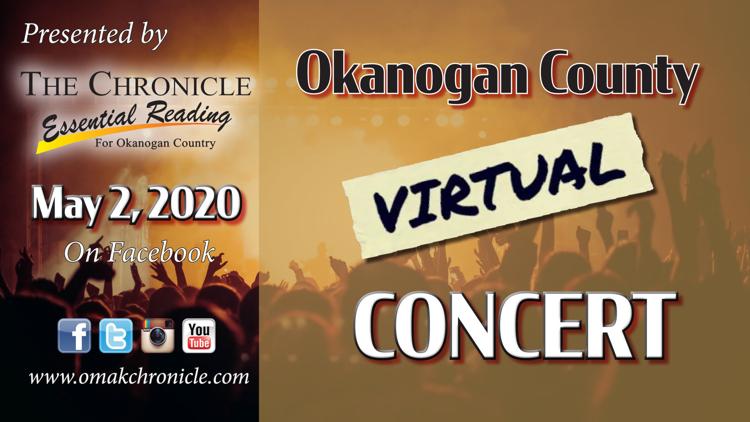 As you've probably noticed, I haven't been writing my entertainment piece for a month or so. I don't think it's for a lack of trying, but rather a lack of words.
Normally, around this time of year, I would be traveling throughout the region to take in live performances — or be performing myself.
But amid the coronavirus crisis, venue stages sit empty. And many musicians are stuck at home wanting to perform.
Sure, some of us are doing Facebook live videos, but for many, we miss our local bands.
But then an idea came to mind. Wouldn't it be neat to showcase some of our many talented musicians in virtual concert?
In doing so, interested musicians can send me a video performance from the comfort of their own living rooms. I will then stitch them together and broadcast a "Virtual Okanogan County Concert" on The Chronicle's Facebook page, which has more than 16,000 followers.
I am tentatively thinking the show would air Saturday, May 2, meaning the deadline for video submission would be 5 p.m. April 29.
Now on to the rules:
• Interested musicians should email their performance in MP4, landscape format to bhires@omakchronicle.com or uploaded to YouTube. (If using YouTube, please email the URL link.)
• One entry per artist/band
• Original pieces are preferred (unless you hold copyright to a cover song).
• Please keep your video under four minutes in length.
• Submission must be suitable for all ages.
• Performer assumes full liability and holds The Chronicle harmless by reason of any performance.
• Submission initiates performer's consent to share and broadcast material.
• The Chronicle reserves the right to edit and/or reject any submission.
Brock Hires is managing editor for The Chronicle. He can be reached at 509-826-1110 or via email at bhires@omakchronicle.com.