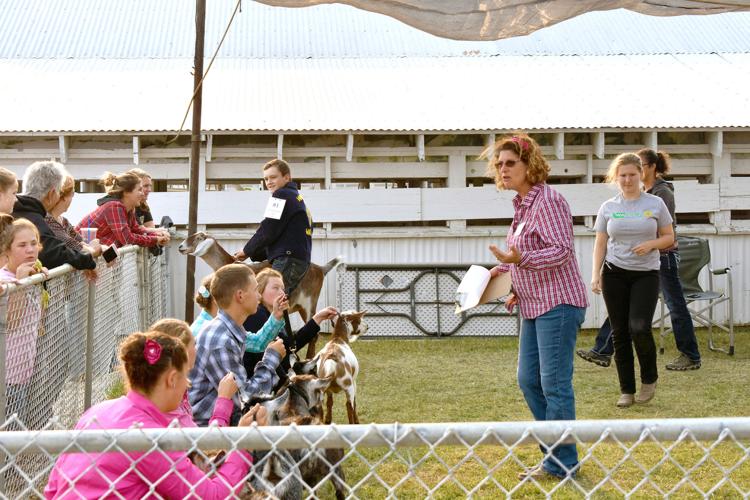 WATERVILLE – A pair of rodeos, horse racing and plenty of entertainment are on tap this weekend at the North Central Washington Fair, which will kick off tomorrow at 601 N. Monroe St.
The fair will open daily at 9 a.m. Admission will be charged.
Thursday brings plenty of entertainment to the community hall stage with the first ever Battle of the Bands. Music gets underway at 11 a.m. with the last act taking the stage at 5:45 p.m. In all, nine groups will perform.
A corn hole tournament is set to take place at 5:30 p.m.
Friday brings Reptile Isle to the community hall at noon and 4 p.m. Live music is set to begin at 1:30 p.m.
Friday evening brings the first ever "Dirt Dance Floor" with country music recording artist Craig Morgan taking the stage at in concert at 7:30 p.m. in the rodeo arena.
Morgan, a multi-faceted entertainer, has made a name for himself as a country music icon, TV personality, celebrated outdoorsman and patriotic Army veteran. Morgan has charted 25 songs on Billboard including hits "Bonfire," "Almost Home," "Redneck Yacht Club," "International Harvester," "This Ole Boy," "Wake Up Loving You" and "That's What I Love About Sunday."
Morgan was inducted as a member of the Grand Ole Opry in 2008.
The winner from Thursday night's Battle of the Bands will serve as opening act at 6:30 p.m. Gates to the concert open at 5:30 p.m. Fair admission covers the concert ticket.
Jessie Leigh will perform an after-party concert in the beer garden at 9:30 p.m.
A dance in the community hall will run from 10 p.m. to midnight.
Saturday brings plenty of activities, too.
The livestock sale begins at 10 a.m. Live entertainment will take place in the community hall throughout the day.
The Big Bend Roundup and horse racing begin at 4 p.m. Saturday and 1:30 p.m. Sunday in the rodeo arena.
"Bucking bulls, bareback and saddle broncs, barrel riding, steer wrestling, calf and team roping all make up the Big Bend Round-Up Rodeo," organizers said. "In addition, crowds enjoy the wild horse race, horse racing and Indian Relay Race interspersed with the rodeo events. "
For more than 50 years, the Indian relay race has been a culminating event at the annual rodeo.
Teams consist of three horses and four people. Three team members are catchers and holders while the jockey changes horses three times during the race.
Jumpers Flats rounds out the evening with a dance from 9 p.m. to midnight in the community hall.
Sunday brings a community worship service from 10:30-11:30 a.m. in the community hall,
The fair closes at 6 p.m. Sunday.