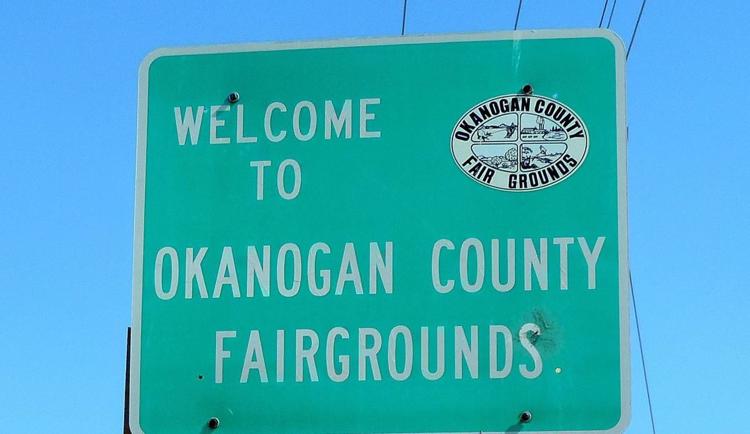 OKANOGAN – The Okanogan County Fair likely won't happen this year, but alternate events are in the works for youngsters with market animals and those with still life projects.
The Okanogan County Fair Advisory Committee decided during a special meeting June 29 to recommend to county commissioners that the fair be canceled. Commissioners have the final say, but those at the meeting – including Commissioner Andy Hover – conceded that the county won't be in Phase 4 in time for the fair.
Until the county gains COVID-19 Safe Start Phase 4 status, when gatherings of unlimited size are allowed, the fair wouldn't be able to happen.
Okanogan County is in Phase 2, with Phase 3 still a ways off because COVID-19 numbers are rising, according to Okanogan County Public Health officials.
Under Phase 2, gatherings are limited to one encounter per week with a group up to five people not in a person's household. Under Phase 3, gatherings are limited to 50 people. In addition, Gov. Jay Inslee has walked back the possibility of Phase 4 for any county in the state because of continually rising virus cases.
Commissioners are trying to work with the advisory committee, said Hover.
"We want to do it (have a fair) and we can't do it," he said.
Hover said he would talk Tuesday, June 30, with fellow commissioners Jim DeTro and Chris Branch, and anticipates having a decision by Monday, July 6.
"Realistically, we will not be in Phase 4," said fair committee Chairman Mike Egerton.
In a letter that will be presented to commissioners, the committee said it can't guarantee a COVID-free experience at the fair. The letter cited fires, flooding and agricultural problems in recent years, and noted county residents' ability to bounce back.
"We know it's going to be hard on everybody," said Hover. "But with the logistics of the fair, we can't do it. As commissioners, we cannot. All other fairs have been canceled."
He said the county also is being pressured financially by the state, which could withhold money if Safe Start phase orders are defied.
One woman questioned whether there really is a pandemic.
"It's a political pandemic. Give up everything because of one man," she said, alluding to Inslee.
Another woman asked who would be liable if the event were held and some with coronavirus showed up and infected a bunch of people.
"There's no way we can have a fair and not have someone getting sick," said Egerton. "What if we're the only fair left standing? What if people come from outside?"
Hover and others also cited financial concerns, including loss of state pari-mutuel money, greatly reduced gate and exhibitor fees, and whether food vendors could secure insurance for the event.
The recommendation to commissioners came at the end of the nearly 90-minute meeting, with the bulk of the time spent talking about a proposed alternate event for youngsters who raise market steers, pigs and lambs.
Matt Deebach, Tonasket High School agriculture teacher, presented a fair livestock committee recommendation for a two-day livestock show and auction. Pre-registered youngsters would be able to bring their animals to the fairgrounds – or possibly another site – to participate in fitting and showing competitions and the sale.
Different gates would be used for entry to the fairgrounds of different types of animals. Stalls and pens would not be pre-assigned and no decorations would be done.
Sale times would be regulated, with the open area between the Berg Brothers Pavilion and the small animal barns used for the sale to encourage social distancing.
The committee proposes requiring potential buyers to register as bidders, with no other people allowed into the sale. Each child would be allowed to have an adult assistant to help wrangle the animal.
A live stream of the sale would be offered so people could watch online.
"It allows the children of our community to participate," Deebach said, adding that many details still need to be worked out.
Among them are whether insurance could be procured, whether the county fair could sponsor the event, hours for people to be on the grounds caring for animals, how to space people out and so on.
So far, youngsters have registered 162 pigs, 65 steers and 68 sheep, according to livestock coordinator Lori Caswell.
Deebach said there shouldn't be a problem running the bovines and sheep through the sale, but that many pigs could be a problem.
FFA members might have to register as junior open exhibitors, depending on school opening status, and 4-H members would become junior open competitors.
Natasha Moffitt-Hemmer, Okanogan County 4-H program coordinator for Washington State University Extension, said 4-H is under a WSU mandate that members can't participate unless the county is in Phase 4.
She said plans are in the works for an online showcase of 4-H members still life projects – artwork, baking and so on – with judging and ribbons. The showcase could be expanded to include junior open exhibitors.