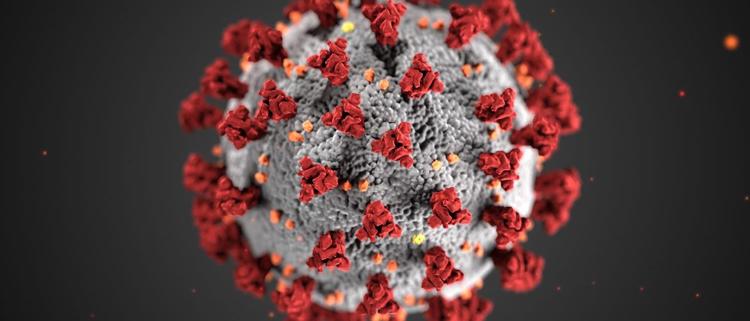 OKANOGAN — Okanogan County picked up four new COVID-19-attributed deaths this past week, bringing the total count to nine.
Okanogan County Public Health did not disclose details about the latest deaths.
One of the latest deaths was a season farmworker for Brewster-based Gebbers Farms.
"Sadly, two of our guest workers are among those who have passed away during the pandemic," Gebbers Farms CEO Cass Gebbers said. "And although the exact cause of their passing is unknown, we are heartbroken, and our sincerest condolences go out to their families and friends."
Gebbers said Gebbers Farms is a sixth-generation, family owned farm that grows and packs apples, cherries and pears.
"We live and work in the communities in which we farm, and we care deeply about the men and women who harvest and pack the fresh fruit that families around the country enjoy," he said. "These are our country's essential workers, and we are proud of their contributions to the nation's food supply.
"Gebbers Farms respects and values each and every employee, and we take their health and wellness seriously," he said. "We have and will continue to work hard to support our employees through this challenging time."
He said additional information about the farms' COVID-19 protocols can be viewed online.
In the past two weeks, cases of COVID-19 grew by 239 in Okanogan County, bringing the total case count to 877 as of Monday, according to Public Health.
Total cases by city include Brewster, 516; Carlton, four; Coulee Dam, six; Loomis, two; Malott, 22; Nespelem, 11; Okanogan, 38; Omak, 134; Oroville, 34; Pateros, 45; Riverside, six; Tonasket, 49; Twisp, one; Winthrop, six.
Public Health said the county two-week incident rate is 559.3 (number of cases/100,000/14 days).
As of Monday, there were three Okanogan County residents hospitalized at Central Washington Hospital in Wenatchee, according to Confluence Health. Of the COVID patients at the facility, an additional eight are from Chelan, seven from Douglas, and one from Grant counties.
The hospital said seven patients are on ventilators.
In Ferry County, 24 cases have been reported, including 13 in the past 14 days.
According to the Northeast Tri-County Health District, 10 cases are from Inchelium area, seven are reported in the east (Kettle Falls, Orient and Laurier), four are from the Republic area, two are in the Keller/Nespelem area and one is reported in the north (Curlew, Malo, Danville) area.
In Douglas County, the Chelan-Douglas Health District reports 919 cases, including 13 cases in Brewster, 164 in Bridgeport, 54 in Orondo and four in Mansfield.
Recommendations for school
On Thursday, Gov. Jay Inslee announced new recommendations from the state Department of Health for resuming in-person instruction in public and private K-12 education for the upcoming school year. Inslee was joined by Chris Reykdal, state Superintendent of Public Instruction at a press conference.
Similar to the state's county-by-county phased approach to reopening, the plan allows local health departments and school districts decide if and how they will allow students back in the classroom.
"We know the uncertainty surrounding school reopening is a source of extraordinary anxiety for parents and educators — anxiety not just about whether it's safe to go back to school in person, but also about the impacts to children if they don't return to the classroom," Inslee said.
The plan includes several different considerations for deciding whether or not to return to in-person learning, but no matter the county, when COVID-19 infection rates are high, the state strongly recommends school districts move to mostly online or remote learning.
"While in-person instruction is the goal, the health and safety of our students and staff is paramount," said Chris Reykdal, Superintendent of Public Instruction. "This new framework provides specific recommendations to local health authorities and school districts on when they could provide in-person instruction, and when they may want to consider remote learning as the safest option."
"The decision to resume in person learning is complex," said state Health Officer Dr. Kathy Lofy. "We want all our students to learn in person. To do this, we need to change our behaviors to reduce the spread of the virus in our communities across the state."
The framework looks at individual county data and is broken into three categories of disease transmission level, as measured by the incidence of cases per 100,000 residents over a two week period: High risk, moderate risk and low risk.
The majority of counties in Washington currently fall in the high risk and moderate risk categories, including Chelan, Douglas, Ferry and Okanogan counties.
Schools in high risk counties, which see more than 75 cases per 100,000 are strongly encouraged to consider distance learning, with exceptions for in-person learning for small groups of students with the highest need in addition to cancelling in-person extracurricular activities.
In order to implement in-person learning, schools must be able to implement state recommendations and state health requirements that have already been issued. This includes requiring masks, protecting those at higher risk of complications, social distancing and environmental cleaning.
At all levels of risk, school leaders are expected to reach out to families of students who are most at risk of COVID-19 and those who experience and educational opportunity gap including students with disabilities, English Language Learners, students of color, foster and homeless youth and the youngest learners to determine how best to meet the health and education needs of these students and the community.
One area of concern is ensuring access to high-speed Internet for students in rural or undeserved areas. To partly address this, the state will provide $8.8 million to help low income families obtain Internet plans and address other technology needs. The funds will come from the federal CARES Act and will be administered by the Office the Superintendent of Public Instruction.
Long-term care visitations
Last week Gov. Inslee also announced guidelines for long-term care facilities.
Inslee was joined by Department of Social and Health Services (DSHS) Secretary Cheryl Strange, DSHS Assistant Secretary Bill Moss and Secretary of Health John Wiesman at a press conference Thursday for the announcement.
The plan goes into effect today, Aug. 12, but even after it becomes effective, individual facilities must meet additional parameters before re-opening.
This graduated restart plan for long-term care will give providers, residents and families direction for resuming normal activities, like visitation. The plan includes a number of public health metrics that must be met in order for facilities to move through the phases. It is modeled after the Safe Start plan.
"In fighting COVID-19, we must continue to be thoughtful and deliberate in our actions, conscious of even more devastating impacts this virus could have if we lose control of its spread, especially in facilities with our most vulnerable populations," Inslee said.
Long-term care facilities must offer residents remote visitation in every phase. Other forms of visitation are also allowed depending on which long term care phase a facility is in.
For a facility in Phase 1 of the long-term care plan, only window, remote or outdoor visits are allowed, with an exception allowing compassionate care visits.
Phase 2 allows the same activities, with the addition of limited indoor visits for those residents unable to participate in virtual or outdoor visits. Visits in Phase 3 include all activities allowed in Phase 2, but limited indoor visits are extended to all residents.
Normal visitation is not reinstated until Phase 4 of the long-term care plan.
"The governor made the difficult, but necessary, decision in the early stages of the pandemic to prohibit visitors at the state's long-term care facilities," said DSHS Secretary Cheryl Strange. "It undoubtedly saved lives, but we know the five months of isolation have been incredibly hard on residents and their loved ones. This phased plan will allow families to begin to spend some time together while not compromising the health and safety of the Washingtonians most susceptible to the virus."
The phases also establish appropriate protocols for group activities, including communal dining. Group activities are not recommended in Phase 1 facilities. Limited activities are allowed in Phase 2 facilities, and in Phase 3 facilities visitors may also participate in those activities. Normal group activities cannot resume until Phase 4 of the long term care plan.
To move forward in phases, long-term care facilities also must go 28 days without a resident or staff member testing positive for COVID-19. These facilities must also have at least a 14-day supply of PPE on hand.
A facility cannot move forward a phase in the long-term care plan unless the county it is located in has advanced to at least that phase in the Safe Start plan. For example, if a facility is in a Phase 2 county, it cannot move to Phase 3 in the long-term care plan before the county moves to Phase 3 in the Safe Start plan.
Additionally, for every facility, there must be a review of key metrics evaluating a counties COVID-19 risk. Higher disease transmission rates will keep a facility at an earlier phase, even if other criteria are met.
"We all have a responsibility to protect the most vulnerable people in our communities," said Secretary of Health John Wiesman. "Each of us can do that by limiting our activity, staying home as much as possible, keeping physical distance from others and wearing a face covering."
Regardless of what phase each facility qualifies for, important precautions, such as social distancing, masking and screening individuals for symptoms, will remain in place.