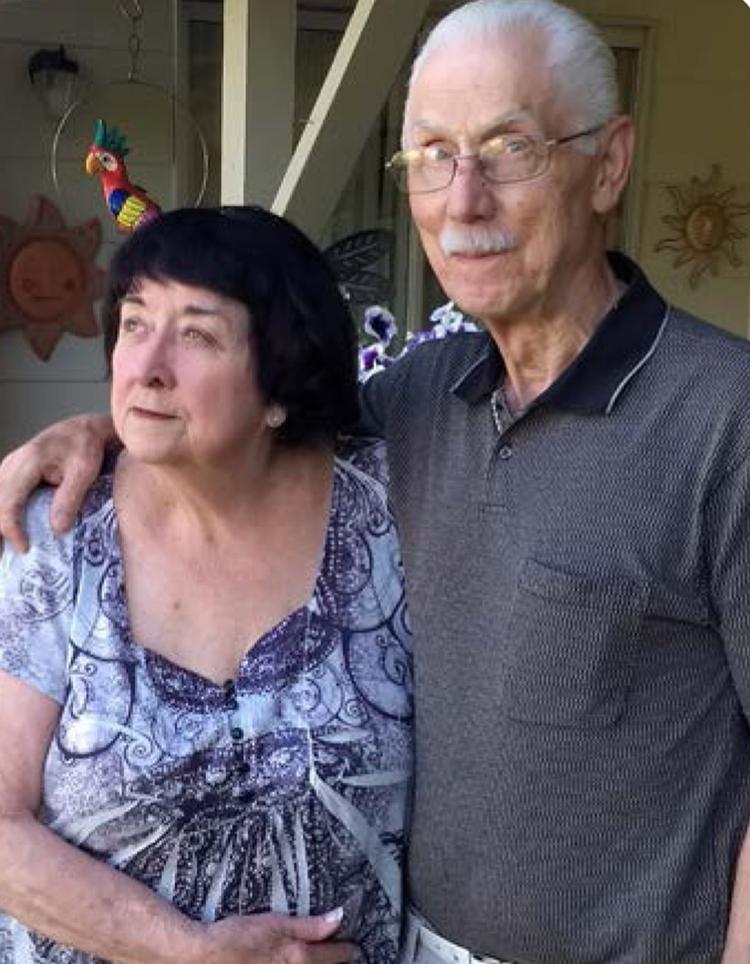 Jim and Linda Lewis have been named this year's Omak Stampede grand marshals.
Jim was a member of the Omak Stampede Board from 1971-1993 and was inducted into the Omak Stampede Hall of Fame in 1993.
Linda was an associate member of the Stampede board from 1971-1991. Linda was also the Stampede office manager for 14 years.
Jim was a member of the Omak School Board for 13 years. He coached Little League baseball for 18 years and Babe Ruth baseball for five years.
Jim has been part of the crew that hangs flags in downtown Omak for the Chamber of Commerce for 15 years. Linda ran Donaldson's Antiques until
her retirement and is the past president of the Omak Chamber of Commerce. Jim and Linda have volunteered at the Omak Elks Lodge for 52 years and are both members.
Jim  was born in Brigham City, Utah, in 1943. Linda was born in Tulsa, Oklahoma in 1943. Jim and Linda both graduated from Omak High School in 1961.
Jim graduated from Central Washington University in 1971 and Linda attended Kinman Business School for one year and was in the U.S. Marine Corps. for two years.
"They should have been nominated a long time ago for going above and beyond for the community," Omak Stampede Office Manager Sarah Grooms said. "The Lewises have been involved in the Omak Stampede, chamber and community for many years.
"Jim was involved in coaching baseball and was the treasurer for the Omak Stampede, while Linda had been the president of the Chamber of Commerce," she said.
Jim and Linda have three children: Gary Smith, Brian Lewis, and Trisha Lewis, and three grandchildren.
Jim and Linda became involved in the Omak Stampede because Linda's step father Lou Donaldson was the treasurer for many years.
The couple will celebrate their 52nd wedding anniversary Friday, Aug. 9.