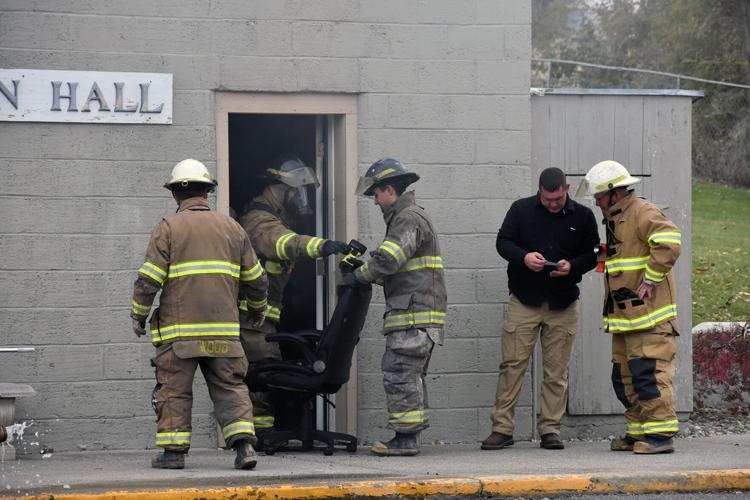 RIVERSIDE — An investigation continues into the cause of a blaze that left city hall with significant smoke and water damage.
Shortly before 1 p.m. Monday, Nov. 9, crews from Fire District 7 (Riverside) and Fire District 3 (Omak), along with LifeLine and Okanogan County PUD, responded to a report of a fire producing black smoke at city hall, 101 Main St.
"It's still under investigation," Fire District 7 Chief Justin Osborne said. "Unknown cause, (but) suspected electrical."
Osboren said a dollar amount of damage hasn't been determined yet.
"I don't have a dollar amount," Osborne said of the damage. "They've got to gut the building is what I suspect."
He said the building suffered "heavy smoke damage," due in part to its cinderblock construction, because the "smoke couldn't get out. It basically extinguished itself."
He said Omak firefighters made entry to the building, while Riverside fire crews retrieved items from within and secured the structure.
A temporary city hall has been established at 101 First St. in the public works building, according to town Clerk-Treasurer Sharma Dickinson.