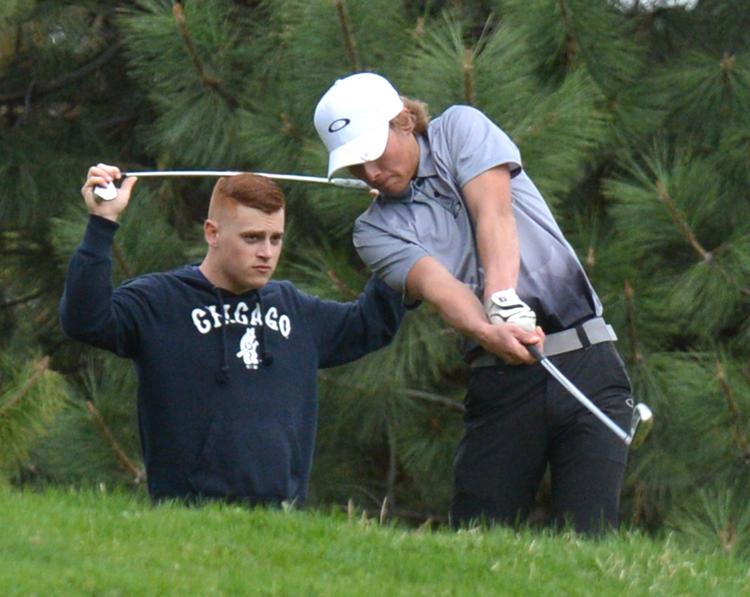 Okanogan tops Omak, Chelan in league play
OKANOGAN – Billy Norwill of Okanogan took medalist honors at 85 in a match with Omak on April 9 at the Okanogan Valley Golf Course.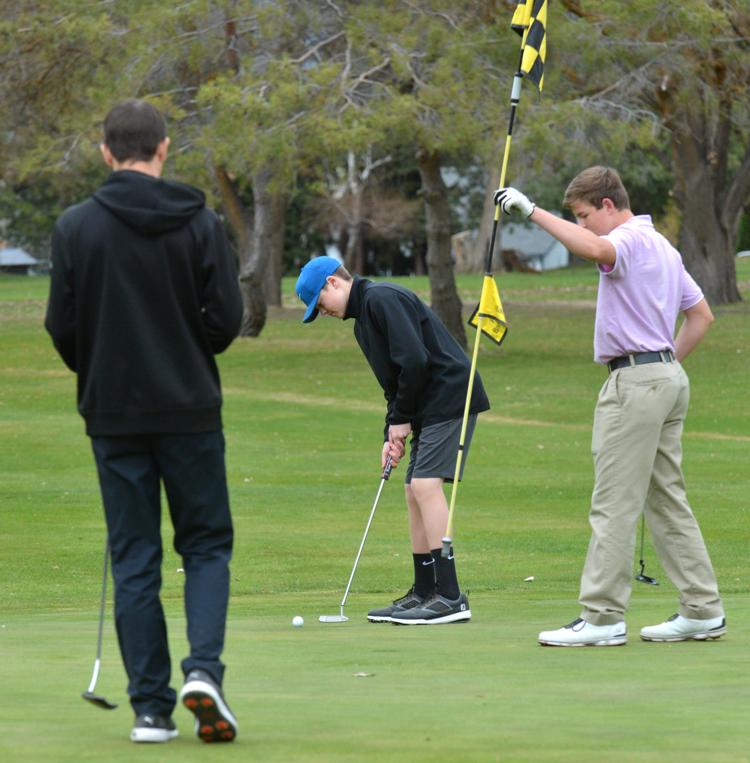 Omak's Brady Tonasket and Okanogan's Riley Moore tied for second, each at 101.
Okanogan boys finished with a team score of 395.
Omak did not have enough boys for a score.
Markle medals
OKANOGAN – Omak's Destyn Markel took medalist honors with a 99 in a Caribou Trail League match with Cascade on April 9 at the Okanogan Valley Golf Club.
The Pioneers' Brady Tonasket was second at 100.
Cascade was led by Isaac Cortes at 106.
"They had four varsity scores to earn a team score of 494," said Omak coach Nick Popelier. "First year golfers for Omak, James Rodrigues and Brett Anthony, golfed nine holes. James finished with an 89.
"Cascade's girls golfed nine holes and were led by Emma Halseth with a 50," Popelier said.
Dawgs top Goats
OKANOGAN - Okanogan edged Chelan, 383-396, in a Caribou Trail League golf match April 9 at the Okanogan Valley Golf Club.
Chelan's Miles Grossberg took medalist honors with a nine-over-par 80.
Right behind was Okanogan's Billy Norwill at 82.
Chelan's Kaylin Boykin was medalist at 116.
Okanogan's lone girl, Kylien Vance, finished at 139.
"Chelan took to the links at Okanogan yesterday for their second match of the season (and for the most, only their fourth time on an actual golf course this season!) and their first league match," Chelan coach Kirk Einspahr. "The weather turned out grand—partly sunny and slight breeze—but the scores for both teams weren't as grand."
Okanogan (383) - 82, Billy Norwill. 99, Weston Wood. 100, Ryley Moore. 102, Bo Silverthorn. 106, Jackson Whitley. 128, Jacob Stanley.
Chelan (396) - 80, Miles Grossberg. 95, Joey Gasper. 105, Ainsley Pehrson. 116, David Chavez. 120, JD Gonzalez. 124, Jeremy Avery.
This week in golf
Omak, Lake Roosevelt and Okanogan travel to Bear Creek Golf Course to take on Liberty Bell April 16.
A ton of teams, including Omak and Okanogan, are competing at the Gamble Sands Invitational on April 17.